By Matt Diano: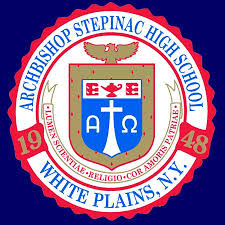 Gene Brown (Sr.); DL – Archbishop Stepinac Crusaders
In the lead-up to last weekend's semifinal game, we said that "if there was one outstanding unit to keep an eye on", that it would be the Monsignor Farrell defense….Now, while we do not know if this comment was responsible for lighting a fire in the belly of the Crusader's senior defensive lineman [Brown]; what we can attest to  with complete certainty though is that he played like man with a statement to make a point to prove, as it was the "D" from the two-time defending AAA champions that won the day, as they avenged an earlier 23-20 regular season loss by doubling up the host Lions, 20-10, in a CHSFL semifinal contest. 
A team captain who Coach Mike O'Donnell described as "playing the game with high energy and never stopping until the sound of the whistle," the 6'2 245 pounder was a standout in last year's title game victory over Cardinal Hayes, recording six tackles and a sack to help lead the Crusader's to a their second championship in as many years….Expect a money player like him to come up just as big this coming Saturday as he looks to extend his scholastic career all the way to November 26th for the 3rd Annual State Title game.
Currently being actively recruited by Delaware State, the Bridgeport resident was so outstanding in the Catholic semis that if you were a college recruiter in the area to watch, he commanded your attention and demanded that you write his name down….Making six solo tackles and assisting on five more, Brown's 11 total stops was tops on the Crusaders as he was a big reason why the third-seed from Westchester was successful in holding Farrell star tailback, Gavin Monreale, under 100 yards for the first time in five weeks and only the third time overall in 2016.   The Lion senior ended his high school career having been limited to 90 yards while simultaneously being kept out of the end zone…In fact, the 112 yards of ground production marked a season low for Farrell as a team. 
A true all-service lineman, Brown's ability to beat his man off the snap also wreaked havoc on the Farrell passing game as he tied a season-high with two sacks (now has five on the season and 11 in his two-year career) and was credited with a hurry on two additional plays….The result of this constant pressure was that MF QB, Frank Patalano, was not able to get comfortable under center and thus was forced into his statistical worst game of 2016, tossing for only 32 yards and completing just five of his 14 pass attempts…This performance was a polar opposite of his level of play in the first meeting between these two teams, where he boasted a 55% completion percentage, chucked for a season-high 267 yards and hurled a pair of TD passes.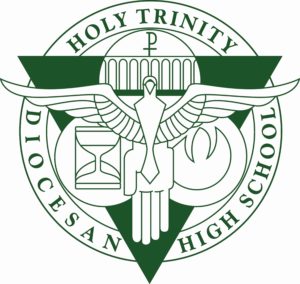 Jared Williams (Sr.); RB/DB – Holy Trinity Titans
The third senior member of the Titan backfield honored this season as a player of the week, the 5'10, 185-pounder who calls Massapequa home proved to be a stud on both sides of the ball last Saturday, as his steady effort was paramount in enabling the Tony Mascia coached program from Hicksville to advance to Championship Weekend for the first time since being the AAA runners-up in 2009 (last won a title in 2008 in the double-A division) behind a 28-7 win at home over Long Island rivals, St. John the Baptist.
A team-first player who has handled the uncomfortable predicament being at the same position as a likely All-State candidate [Umari Taylor] about as well as you could ask of a 17/18-year old, Williams's modus operandi seems to be "it's not about the number of touches I get; it's what I do with them that counts."….All season long, he has made a routine out of capitalizing to the fullest on the 5-15 carries he is afforded…The owner of a 7.6/carry average, Williams has rushed this season for 523 yards (third on the team) and is tied for 2nd in TDs scored with eight. 
Absent when the Titans and Cougars kicked off 2016 with an opening week showdown [won by HT 32-25], Williams was sure to make his presence felt this time around as it was his 18-yard TD dash that really solidified Trinity's victory, as it tacked an additional six points onto what was already a two-score (21-7) lead…This TD scamper (as well as the ensuing PAT) was the only points scored during the final 24 minutes….He concluded his afternoon having gained 67 yards on 13 carries. 
Defensively, Williams was a part of a secondary that prevented SJB junior QB, Will Shaw, from completing a single pass, as he went 0-for-4 in attempts….  Not only did the Trinity 12th grader not allow a yard in the air, he actually helped subtract yards from the Baptist total, recording one of his team's four sacks for a nine yard loss.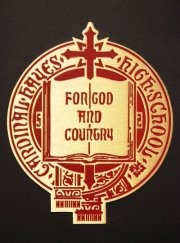 Emmanuel Oliver (Jr.); WR – Cardinal Hayes Cardinals
Much like the person who preceded him on this list [Williams], the 5'4 junior wide out who hails from Yonkers is used to getting overlooked or being underappreciated….And this unfortunate fact has nothing to do with his stature….Instead, because he happens to share a sideline with who may be the hottest receiver in NYS at the moment, Lucas Nunez (17 TD receptions, nine of which came in the three game leading up to the Catholic semifinal round), it has become too often a common occurrence for his fellow 11th grader to not receive the respect, adulation, and credit he deserves during the Cardinals streak of six wins in their last seven contests. 
The leader in passes caught this season with 47 grabs for 551 yards and two touchdowns, nothing that the Cardinal offense has been doing of late (averaging 47.5 per game in the postseason) would be possible if not for Oliver forcing opposing defenses to divert resources away from his teammates to keep him under control….Last Friday, it seemed that the top-seeded St. Anthony's Friars made the mistake of not checking him and in doing so, the path was laid for him to have his finest game of 2016, as he looked up at the night sky having just finished off a 12-catch, 112-yard evening that culminated in the visitors from the Bronx knocking off the Friars, 49-35, to return to set up a rematch of the 2015 triple-A game against Stepinac. 
At a time when too much credit (we are as guilty as anyone of this offense) is given solely to those who score touchdowns, Oliver is a classic facilitator.  He does not need to be the one to hog the headlines; he is so good at making the timely catch at the right moment that he knows that his value far outweighs the stat sheet…That having been said, after feeling as if we may have slighted him in the AAA preview, we could not be happier to see him breakout and give the Catholic Football watching world a sampling of the weapon he is capable of being when he makes the decision to assert himself as a primary target. 
Single-handedly responsible for being on the backend of 43 percent of quarterback, Christian Anderson's completions (28-for-42), Oliver was one of two Cardinal juniors who went over 100 yards receiving, as he was joined by Elijah Jones (6 catches for 115 yards).
Catching only two balls for 38 yards when the Friars and Cardinals closed out the regular season with a 41-40 barnburner (the only game that CS has lost down the stretch), the increase in his output certainly has to be considered a major reason why the outcome flipped in favor of Coach C.J. O'Neil and company. 
Looking forward to Championship Weekend, it should be noted that prior to his career high in receptions last weekend, Oliver's best effort during the regular season did come against Stepinac, where his seven snatch, 115-yard, 1 TD performance were all part of a banner individual day in an otherwise melancholy team moment (lost 45-24)….However, this is not the same Hayes' squad and after what he did on November 12th, we might be seeing a new, super-powered version of Oliver to match.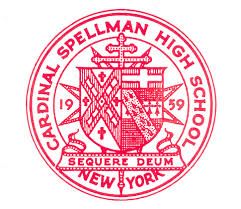 Noah Stewart (Jr.); RB/OLB – Cardinal Spellman Pilots
Stewart only ran for 36 yards on seven carries last weekend….While modest in quantity, there was not a bigger catalyst than the 5'9, 160-pounder from the Bronx as two of those touches resulted in scores, helping the visiting Pilots to a 28-20 win over Xaverian….The "w" on November 12th erases what must have been nearly two years of frustration as the second-seeded Clippers entered the A-Division semifinal having defeated visiting Spellman three times (including the 2015 title game) last season and in both previous meetings in 2016….But alas, if the Pilots go on to win the brass win this coming Saturday, the only one of the three match-ups that are going to get remembered is the one where they ended on top.  
Entering the game with only one TD this season, Stewart picked an ideal time to notch the first multiple-TD game of his career as his 12 points were the missing ingredient after losses of 29-14 and 17-14 to the defending Single-A titlists. 
With All-League running back, Rodney N'guessan reading to play the final game of his varsity career, might last weekend have been a proverbial passing of the torch to Stewart ranks second on the team behind RN in just about every running category….For the year, Stewart has rushed for 353 yards and three TDs on 54 carries…No matter what happens this weekend at Mitchel Field, we feel safe in saying that he has cemented himself as a player to watch in 2017. 
Identical to Oliver, Stewart is probably very happy to be seeing the Moore Catholic Mavericks lining up against him and the Pilots for all the marbles….The reason for this is simple; it was against this same MC defense that he posted his high in yardage gained, running for 81 yards on nine touches in narrow 18-16 loss….However, if there is a pattern that seems to be emerging with this student-athlete, it is that the more times he plays against you, the better he becomes.  
Congratulations and good luck to all teams playing this Saturday at Mitchel Athletic Complex on Championship Saturday!