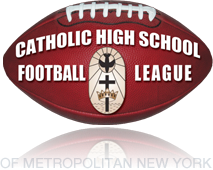 As the regular season end and we head to the playoffs this weekend 5 teams are ranked in the New York State Sportswriters Association Polls.
In Class AA St. Anthony's, Monsignor Farrell, & Archbishop Stepinac are all in the top 25.
In Class A Christ the King & Holy Trinity are in the top 25 as well.