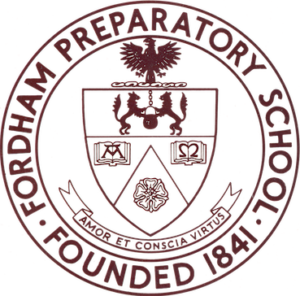 Matt Valecce (Sr.); QB – Fordham Prep Rams
A student-athlete who has been so dominant during the early part of his senior campaign that based on merit, he could easily be a four-time POTW selection already, Valecce makes his debut on the 2017 list following his second straight five touchdown pass game in a 35-28 victory over Mount St. Michael that kept the Rams atop the AA standings…In the four games that Fordham Prep has played this season, the Boston College bound signal caller has had a hand in no less than three scores each time he has stepped onto the field…His march up the record books is as ferocious as ever as he has now  tossed for 1,226 yards and 16 TDs whole completing a remarkable 74 percent of his throws (84-for-114) in keeping his school unblemished thus far.
While the gaudy numbers are no doubt mind-blowing, as we have stressed time and time again, if there is one thing that we value more than just stats, it is clutch playmaking….For Valecce, this ability to captain game-winning drives is beginning to become second nature….In each of the past two weeks, FP either trailed or was tied in the second half; and in both situations, it was the golden arm of the 6'5 field general that proved to be a saving grace, as he found Liam McHale on a 22-yard strike in the final three minutes of a 34-30 victory over Holy Cross during week #3 and followed it up a week later by hitting the same target from 11-yards out early (with the game tied at 28 apiece) in the 4th quarter for what ended up being the winning score in the triumph over the Mountaineers last weekend.
Making Valecce's week #4 performance all the more special is the fact that he managed to accomplish it despite being without the services of his favorite receiver/fellow returning All-State player, Will Loffredo, who missed the game….Forced to utilize new weapons, the future Eagle demonstrated that rare ability to elevate everyone around him, spreading his 17 (out of 23 attempts) completions for 282 yards among five different receivers.   His five touchdowns passes would go to three unique targets, as he connected with Thomas Walsh on a 50-yard pass to put the Rams up 7-0 in the first quarter and then continued to answer every MSM TD with a big play of his own, teaming up with Jack Goodkin on a 19-yard TD pass to tie the score at 14, before giving the Rams the lead for good late in the 2nd quarter when he and Walsh hooked up again from short distance to make the score 21-20….Valecce's last two TD chucks of the evening both found the waiting hands of McHale, as in addition to the aforementioned 11-yarder in the fourth quarter, he also drilled his fellow senior on a 19-yarder in the 3rd that made the score 28-20.
Valecce's knack for being the hero will need to be in full effect yet again during week #5 as Fordham Prep will square off with Kellenberg Memorial High School in a clash of undefeated teams, with the victor taking a massive step in the race for the #1 overall seed in the double-A playoffs.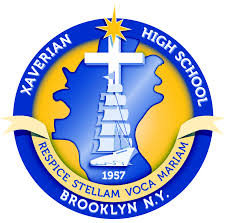 Roberto Auguste (Jr.); RB/DB – Xaverian Clippers
Speaking of games with major playoff seeding implications, nothing better defines the description than the annual meeting between Xaverian and fellow "A" title contenders, Cardinal Spellman…A clash of the 2015 titlists versus the two-time returning runners-up, when these two programs meet on the field, it is always perceived as a potential preview of championship weekend….And thanks to Auguste, it was the visiting Clippers who prevailed, 14-13, thus giving them the inside track on earning the top-seed for the postseason.
Our first repeat selection of the 2017 season, the bigger the stakes, the more the 11th grader from Brooklyn makes his presence known….In many ways, he was a one-man show on offense during the fourth week of the season, running for a season-high with 205 yards and notching his third straight multi-touchdown game to account for both of his school's two TDs on the day to darn near match Spellman single-handedly.
Averaging just short of nine yards per carry, knowing the importance of the "w", Auguste acted in the proverbial workhorse role last Saturday afternoon, handling 23 of the team's 29 total handoffs to be the lone player in Blue & Gold to earn more than eight yards total (his four teammates combined to run for negative output).
A leader in the defensive backfield as well, Auguste once again showed himself to be a jack of all trades, logging six solo tackles, assisting on one additional stop, and notching one of Xaverian's two interceptions to round out his busy matinee performance.
In the three league games played this season by the Clippers, Auguste is averaging just under 141 yards per appearance and has scored two touchdowns all three times.   His seasonal total (including the team's lone blemish in a non-league game against Hackley) read as follows: 59 carries for 527 yards and seven touchdowns….He is also the current program leader in interceptions with a pair and is tied for second in tackles with 27.
Auguste will be in search for his fourth 100+ yard effort of the season when Xaverian bangs heads with Nazareth Regional on Sunday October 8th.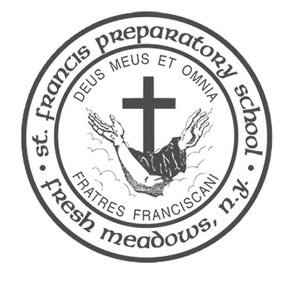 Christopher Auricchio (Sr.); FB/LB – St. Francis Prep Terriers
Another "can do it all" player, the senior FB/LB has the Terriers firmly in playoff position (currently sitting in sixth place with a .500 record of 2-2), following a two touchdown effort on the ground that yielded a big 14-7 road victory over the Cougars of St. John the Baptist.
A bruiser who is not afraid to use his 199-pound frame to muscle his way into the end zone, Auricchio is a throwback to the classic Big-10 style of power football.   More times than not, he will not beat you with his speed; instead, it is the consistent 3-5 yard runs over the course of a 48 minute game that breaks opposing defenses…Such was true last Sunday when he rushed for a team-high 61 yards on 19 carries (3.2 average).
Bookending his two touchdowns, the 12th grader from Queens would post the only score of the first three quarters when he plunged in from 3 yards away in the first quarter to give St. Francis Prep the 6-0 advantage….In the fourth quarter, he provided some necessary insurance, breaking the plane from just 2 yards out to make the score 12-0 (a successful two-point conversation by teammate, Omarion Jones, tacked on the final two points of the game).   This second TD would be the difference maker as the host Cougars had a 27-yard TD pass in the 4th that if not for the Auricchio score, could have stolen the "w' for SJB.
On the other side of the ball, Auricchio would also post one of his finest games of the season, finishing tied for second on the team in total tackles with six (four solo); he complemented his strong run-stopping game by adding one of the Terriers' four sacks on the day in holding St. John the Baptist quarterback, Nick Delcore to only 2-for-6 passing for 27 yards.
As his team gets ready to face the respective explosive offenses of Holy Cross and Mount St. Michael in back-to-back weeks, ball control will be a huge factor for SFP.  For this reason, we fully expect to see heavy doses of Auricchio, who leads the team in carries and touchdowns with 48 and 2.  His 167 yards of ground production ranks him second on the roster in the category.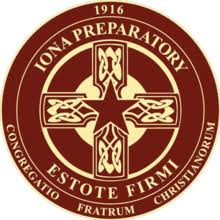 Derek Robertson (Jr.); QB – Iona Prep Gaels
Anointed as the next great Gael field general by us in the AAA preview, it has been a bit of a Jekyll & Hyde start to Robertson's tenure under center for Iona Prep….While his numbers (has thrown for 240+ yards in all four games) very much back up the hype that we bestowed upon him, turnovers (six INTs through three games) have at times detracted from what otherwise would be a very impressive junior campaign…However, last weekend, in IP's 42-0 win over Christ the King, the 6'2, 175-pounder from Yonkers seemed to turn a corner and showcase just how amazing he can be when he plays an error-free brand of football.
Armed with his full arsenal of blue chip receivers available to him for the first time all season, the first-year varsity starter was nothing short of spectacular in the role of gunslinger, connecting on 74 percent of his passes (26-for-35) for 249 yards and a trio of touchdowns (all to different targets).
The first of Robertson's trips TD hurls would come with approximately two minutes remaining in the opening quarter when he found Johnryan Freeman on a 14-yard exchange to make the score 14-0….Before the end of the 1st half, that Gael lead would double to 28-0 as Robertson fired a pair of second quarter bullets for scores, playing pitch/catch with Sean Fleming on a 20-yarder with eight minutes remaining and then concluding the first 24 minutes of play with a 5-yarder to Michael DeGasperis.
On the year, Robertson is the owner of a 58.5 percent completion percentage (83-for-142) and has thrown for 995 yards and nine touchdowns, giving him averages of 249 and 2.25…If he remains consistent with these displays and continues to be mistake-free, we fully expect that before the end of the season, he will more than prove to be among the crème de la crème of Catholic signal callers as he was advertised.
Having gotten several of their toughest challenges out of the way during the first four weeks of play, Robertson and the Gaels (1-2) will have every opportunity possible to get back into the hunt for a top-4 seed when they oppose Chaminade, Monsignor Farrell, and St. Peter's during the next three weeks.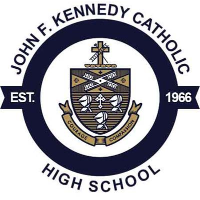 Cole Esposito (Jr.); LB – Kennedy Catholic Gaels
"Defense" was the key word last Friday night, as the Gaels and host Bayhawks combined to score just 19 points (12 of which came in the final quarter) in a week #4 match-up that could very well determine who earns the all-important #4 seed into the "A' playoffs .
Sitting at the head of the table in this defensive war was the junior from Cortlandt Manor, Esposito, who had a career night that most players can only dream of, compiling 17 total tackles (7 solo), two TFL and created one of the few turnovers of the contest when he stepped in front of a Jack Rooney pass for the INT.
Surrendering just six points on the night, the Gaels held St. Dom's to their second lowest total of the 2017 season…In fact, only a Bayhawk 4th quarter TD while trailing 13-0 stood in the way of KC's bid for a shutout.
Entering the fifth week of the season with a 2-1 record, Kennedy Catholic will have a chance to make a significant statement when they play Spellman on Saturday October 7th.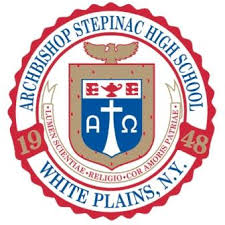 Justin Hairston (Sr.); LB – Archbishop Stepinac Crusaders
Two weeks removed from honoring one Crusader linebacker [Kevin Gray] for his outstanding play, we now get a chance to shine that proverbial spotlight on yet another member of the corps, as Hairston checked off just about every box last Saturday in helping Stepinac to improve to 4-0 behind a 34-7 win over Chaminade.
The team-leader on the afternoon with 10 tackles (8 solo), the two-year senior starter has now reached double digits stops in all three of the league games that Stepinac has played this season.   His 40 total tackles in his swan song campaign ranks second on the team (behind only Gray's 43).
In helping to limit the Flyer offense (which entered the game averaging over 26 points per game) to just 106 yards of total offense, Hairston was not only a standout as a run-stopper, he also excelled in disrupting the Chaminade pass game, notching a pair of sacks and being credited with one official successful pass defense in keeping the Mineola based school scoreless for the first 47 minutes of the contest.
When his team steps on the field on October 7th to square off with Monsignor Farrell, Hairston will be closing in on multiple career milestones as he needs just 10 total tackles (his seasonal average) to reach 150 for his career and just seven solo stops to join the century club.   Considering the Lions offense has been known to emphasize the power-run game, there is every reason to believe that both of these feats can and/or will be attained.