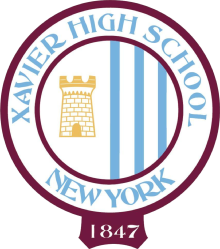 Demetrios Demetriades (Jr.); WB/CB – Xavier High School Knights
This time last year, the junior two-way player was focused on a different kind of football, as he was a sophomore starter on the soccer team during his sophomore campaign….Thankfully for Head Coach, Chris Stevens, and his staff, the 5'11, 170-pound Brooklynite elected to ditch the pitch and take his amazing athletic skills to the gridiron in 2017.   That decision is already proving to be worth its weight in gold for the Knights as Demetriades has factored prominently into each of his school's two wins thus far this season.
During the opening week of the season, it was his 20-yard TD run (on just his second touch of the game) in double-overtime that was the difference maker in a 19-13 victory over St. John the Baptist…This past week, his contributions may have lacked that same level of drama that accompanies a game-winning score, but from start to finish may have been equally, if not more significant in propelling Xavier to a 24-14 "upset" over Moore Catholic in hostile territory.
A triple-threat that can beat you in so many ways, Demetriades is such a pure speeder that every time the ball finds its way into his hands, he is a risk to find a hole and break away for a game-altering play…Such was the case twice last Saturday, as it was his 80-yard kickoff return in response to a Maverick touchdown that cut the early Moore Catholic lead to 8-7 and prevented the host school from gaining a tremendous momentum advantage. 
Fast-forward to the closing minutes of the contest with his team now leading 17-14, and again it would be the 11th grader dynamo picking his moments to perfection, as he all but salted away the "w" for the Knights when on their final drive of the game, he showed immense toughness and heart, fighting off an initial hit and turning would could have been a turnover on downs (4th-on-6) into a 22-yard gainer to preserve the possession and set up an insurance touchdown to account for the double-digit margin of victory.
A true iron-man as noted above, Demetriades had the distinction of being the only member of the Maroon & Blue army to play both ways…While his offensive and special teams prowess tend to get remembered most, he is nothing if not consistent on the defensive side of the ball as well.  Last week, his four solo tackles and three assists (7 total was third on the team), along with one successful pass defense was key in holding a usually very potent and explosive Moore Catholic squad to their first sub-20-point performance in the past three weeks.
With so many teams in the 2-3/3-2 range this season, this victory may have well end up being the difference between advancing to the postseason with a respectable seed or missing it altogether.  Hence, as the regular season grows closer to its conclusion, we expect this remarkable effort by Demetriades to only grow in terms of magnitude.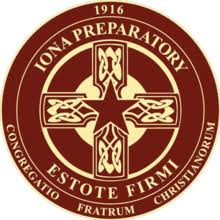 Michael DeGasperis (Sr.); WR – Iona Prep Gaels
WELCOME BACK, MICHAEL DEGASPERIS!!!! 
Playing just the second game of his senior season after being sidelined during the first three weeks of 2017, the returning 2nd-Team All-State receiver showed why many consider him one of the best overall pass catchers in the Northeast region in leading the Gaels to a 45-21 home victory on Sunday over Chaminade. 
A week removed from posting a very solid 6-grab, 43 yard, 1 touchdown effort in a win over Christ the King in his official comeback game, the 6'2, 185-pounder from Briarcliff Manor did not just turn up the heat last Sunday, he went all-out five-alarm blazer, torching the visiting Flyers to the tune of a 16 catch, 240 yard, two TD showing.   His reception total ties him with Fordham Prep's Will Loffredo (week #1) for the overall top mark this season by a CHSFL receiver.  His receiving yards is a 2017 best among his Catholic peers.
A game of streaks, the Gaels jumped out to a 21-0 lead before seeing that edge cut to just a single score (21-14)…However, just when it looked as if their Marianist opponents might be on the verge of taking all of the momentum into the locker room at the break, DeGasperis would seize back all of the mojo late in the second quarter, burning two defenders and catching Derek Robertson's pass in perfect stride before running the final 25-30 yard down the sideline for a 58-yard TD strike to make the score 28-14.  The homerun ball was the second touchdown snatch of the game for the seasoned IP play-maker.  In the first quarter, it was his 7-yard leaping catch right at the pylon that doubled the Gael lead to 14-0. 
While he unquestionably was a huge catalyst in enabling it, DeGasperis was not the only IP student-athlete to have a career day last weekend.  In addition, Robertson put forth yet another flawless effort, completing 33 of his 45 attempts for 433 yards and five touchdowns.
With Iona Prep now sitting at 2-2 in league play (3-2 overall), one could make the argument that even though they are currently in 4th in the standings, the return of one of their key weapons restores the Gaels to top-2 in championship picture.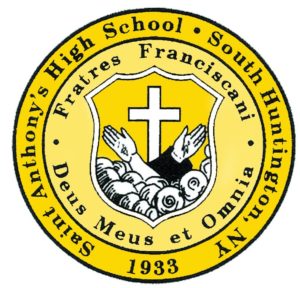 Grayson Cherubino (Sr.); DE – St. Anthony's Friars
With Halloween just weeks away, it is fitting that the Friar senior defensive end picked October to turn in his best single-day effort of 2017 in leading St. Anthony's to a big 31-12 victory over previously unbeaten/defending AAA League Champion, Cardinal Hayes….While we're not sure what he will goes as on the 31st, one thing is definite; when it comes to harassing opposing quarterbacks, you might as well call the future Bucknell University student-athlete "The Sandman" because he haunts the dreams of those that have to play against him. 
One of the central figures for a defensive unit that has surrendered just 7, 13, and now 12 points in their last three outings, Cherubino's big day came at an ideal time for his school as the victory not only avenged their semifinal playoff loss from a season ago, it also put the Huntington based perennial powerhouse in firm control of at least a #2 seed in the postseason…Having already navigated their way to a very strong 3-1 record despite facing all of their fellow consensus contenders early-on, the Rich Reichert mentored squad has every reason to believe that they will enter the playoffs riding a six-game win streak. 
Last Saturday, facing a Cardinal offense that was averaging 41 points/game in their three wins and who had not been limited to less than 20 points in a game since October 1st of last season, the Friar coaching staff pointed the finger at and showered the praise onto the man who dons the #90 jersey [Cherubino] as the reason they were able to tame such a lethal and explosive Hayes attack.
Described as "being all over the field" by his coaches, Cherubino, was so consistently in the face of opposing signal caller, Sofian Massoud, that he forced the sophomore field general into his worst effort of the season thus far, completing under 50 percent of his attempts for 215 yards and a pair of interceptions.   Last weekend marked the first time all season that the Cardinal quarterback failed to reach 300 yards in the air and tossed less than three touchdown passes (2).  His 58.6 rating was over 85 points less than his week #4 showing in his team's win over St. Peter's…..While he could not log a sack on every snap, Cherubino did manage to record 3.5 of them to go along with his plethora of hurries. 
Equally effective as a run-stopper, the 6'3, 225-pounder had one of the best plays of the game when he busted 40 yards down field to make a touchdown-saving tackle on Hayes's starting tailback…He concluded the game having notched seven solo tackles, including a pair of tackles for a loss.
And while week #5 was the first time we had the privilege of featuring him, the truth is that Cherubino is THIS good every week!!!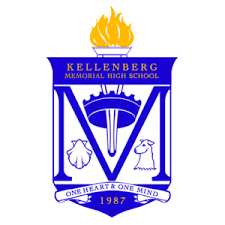 Matthew Sluka (Jr.); QB – Kellenberg Memorial Firebirds
If Cherubino is the "Sandman", then Sluka must be "The Flash", or at least he did one heck of a great imitation of Barry Allen last Friday night, averaging 13.6 yard per carry en route to a 244 yard, three touchdown performance against Fordham Prep that gave the Firebirds sole possession of 1st place in the AA division.
Billed as a showdown between the top-2 quarterbacks in Double-A, it has been not very often in the past 3.5 years that the Rams' Matt Valecce (who owns every CHSFL passing record) is second best under center.  However, this was precisely the case in KMHS's week #5 34-24 victory, as the 11th grader from Roselyn Heights was invincible during the final 24 minutes of the game, not only scoring all of his TDs in the second half, but doing so at the ideal moments where his team needed him most.
Trailing 15-14 at the break in what was a back-and-forth affair, the KMHS field general would pull the Uniondale based program back into the lead when he broke from 11-yards out for the TD to make the score 21-15….A third quarter safety, followed by a touchdown pass put FP back in front, 24-21.  But alas, this advantage would be extremely short-lived thanks to Sluka, who exploded for his biggest gainer of the season, cruising 80 yards to the house on the first play of the ensuing drive to instantly flip the scoreboard back in favor of the host Firebirds….Still leading 27-24, the now two-time CHSFL POTW (also honored in week #3) would put final stamp on the "w" when he complemented teammate, Jake Deakin's, interception with 6:00 remaining in regulation by finding a hole up the middle two-and-half minutes later for a game-clinching 42-yard TD run. 
What has become very apparent about a player like Sluka is that even on a day where the pass game may not be firing on all cylinders (was only 1-for-6 in the air), he is so immensely talented with his legs, that his breakaway speed and agility are all he needs to dominate week after week…His aforementioned 244 yards and three scores last week marked the third straight game where he ran for 150+ yards and found the end zone multiple times….For the season, he has racked up 648 yards and eight touchdowns on the ground behind a 12.5 yard average….And while the aerial attack may not have been effective in the victory over FP, it has been potent for much of the season, as he has also thrown for 500 yards and five additional touchdowns, giving him combined totals of 1,148 yards and 13 TDs.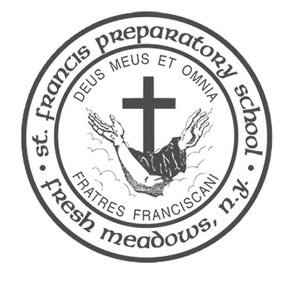 Omarion Jones (So.); QB/DB – St. Francis Prep Terriers
The rags to potential riches story of the Terriers published its best chapter of the season so far last weekend when it fought back from a 24-8 deficit at the end of three quarters to shock the Catholic football world by scoring three touchdowns in the final 12 minutes to upend Holy Cross, 26-24…The victory resulted in St. Francis Prep leaping over the Knights in the standings into third place, thus putting them in an ideal possession to make to the semifinal round one year removed from a winless 2016.
Serving as a catalyst for this remarkable come-from-behind triumph would be the super sophomore, Jones, who picked a great time to establish season highs in all offensive categories in leading the Queens based school to their biggest win in quite some time. 
Entering last Sunday having not thrown for more than 76 yards in his team's first four games, the 5'9 signal caller reached double digit completions for the first time all year, connecting on 50 percent of his 20 attempts for 143 yards and a pair of touchdown tosses (both to senior WR, Marc Anthony Dalce)…In addition, he would also have a banner day on the ground, running for 62 yards on just seven carries (8.9 average) to lead all Terriers in ground yardage.   Among these seven touches, two would stand above the rest as twice during the game-winning drive, Jones would utilize his legs to march SFP down the field and set up the eventual winning touchdown. 
If just about leading his school in every possible way on offense was not enough to make a fan out of you, let it be known that Jones also posted the biggest play on the defensive side of the ball too, as he personally put the kibosh on HC's last ditch effort by intercepting Michael Henglein late in the game…
A dual-threat QB like the man [Sluka] who preceded him on this week's honorees' list, Jones will take the field next week against Mount St. Michael Academy as the owner of a 52.7 completion percent (29-for-55) that has yielded him 368 yards and four touchdown passes…Not to punch him one in with his legs, Jones's 238 yards on 35 carries is also tops this season for St. Francis Prep….Against an Mountaineer opponent who is known for their ability to strike hard and quick, the 10th grader is going to need to be at his best for a second straight week if Francis Prep is to extend their winning streak to three games.  
Michael Palermo II (Sr.); RB/LB – St. John the Baptist Cougars
An individual who more than most understands, cherishes, and promotes the ideals of "service", the aspiring United States Air Force Academy cadet would continue to go above and beyond the call to duty in leading the Cougars to their first win of 2017 in a 33-30 four overtime instant classic over visiting St. Joe's by the Sea this past Sunday.  
An essential component on both sides of the pigskin, the 5'11, 180-pound resident of Smithtown was especially outstanding on defense during the fifth week of the regular season…The star and example-setter among the linebacker corps, Palermo would crack the 10-tackle mark for the fourth time this season, establishing a new 2017 high with 16 total stops (12 solo).   In addition, he would be credited with a trio of tackles for a loss, added a pair of sacks to his already team leading total (has a sack in every game this season), and even found an opportunity to notch SJB's only interception of the contest…So spectacular has been the young man in the #42 jersey that when you look at the seasonal stat totals, no one is even close to him in most categories.   At present, his 64 stops are 17 more than the runner-up; his 14 TFL's nearly double the next man up; his six sacks are triple anyone else on the Cougar roster, and his one INT places him tied for 2nd on the squad. 
When Ralph Carusillo's offense had the ball, Palermo shined in his role as 1/3 of a three-headed monster rushing attack that racked up close to 450 yards and scored three touchdowns.   And while teammates, Daniel Parker (188 yards) and Nick Delcore (110 yards) may be the ones hogging the headlines due to crossing over the century mark, it is important that Palermo's 91 yards on less carries be given the credit it deserves.  Equally necessary is to acknowledge that some of Palermo's best efforts came in a capacity that is not formally recognized on the stat sheet.  Following Cougar touchdowns, he would on three separate occasions successfully convert 2pt conversion runs.  Hence, it this selflessness and ability to do all of the little things on behalf of his school that epitomize just how much he means to the SJB program. 
Having broken into the win column, the Cougars will take the next step in attempting to keep their postseason streak alive when they go head-to-head against Holy Trinity in a battle for Long Island bragging rights….Having posted his season high in rushing yards last week, don't be surprised if Palermo challenges, if not breaks it this week against a Titan run defense that has still struggled with inconsistencies.