Archbishop Stepinac (9-2; NYCHSFL) vs. Canisius (8-3; Monsignor Martin)
When: Saturday November 25th, 2017
Where: Canisius High School
Time: Noon
Watch: News12Varsity.com
How they won their respective Regional Titles:

Canisius (Defeated St. Joseph's Collegiate, 22-14)
-Junior linebacker, Joe Jamison, broke a 14-14 tie early in the 4th quarter, forcing and recovering a fumble and returning it 26-yards for the game-winning score….He finished the game with 10 overall stops and 1 sack in being named the Defensive MVP…Jamison also averaged 8.2 yards on the ground on 10 carries as the team's primary option out of the backfield.
-Senior quarterback, Jayce Johnson, struggled a bit in the air (5-for-11, 67 yards), but was lethal with his legs, accounting for both of the Crusaders' 1st half touchdowns on a pair of TD runs from 34 and 15 yards away.
-Trailing 14-7, junior, Joel Nicholas, set up the tying score when he returned a kickoff from his own 14 to the opposing 20…He was also stellar on defense, making 13 tackles and a sack.
-All in all, the Canisius defense was a collective turnover creating machine, forcing three fumbles during the game.
-On the first play of the game (an untimed down following a pass interference call that advanced the ball to the 1-yard line), the Crusaders knocked away the last ditch attempt by the Marauders to keep their chances alive….Earlier in the series, it was Rutgers bound, Paul Woods, with a successful pass defense in the end zone.  The team's leading receiver, he added two catches for 27 yards on offense.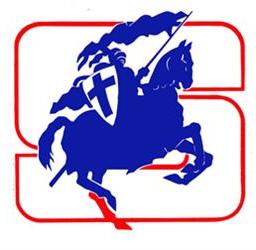 Archbishop Stepinac (Bested St. Anthony's, 47-22
-Climbed out of a 14-0 first quarter hole by scoring 33 unanswered points in the 2nd through 4th quarters
-Senior Quarterback, Mike Nicosia, had a hand in four total touchdowns, scoring on a 1-yard keeper for AS's first score of the game and then 8, 7, and 67-yard TD-yielding passes in the second half to Sergio Pinto, Trill Williams, and Shawn Harris….Nicosia finished the night completing 71.4 percent of his attempts (20-for-28), racking up 245 yards and the aforementioned three touchdowns in the air.
-Speaking of the man we have renamed "Thrill", the previously cited 7yrd TD reception was just one of four scores in the game for Williams.  He also had a 56-yard run in the second quarter, as well as a 73-yard punt return and a 39-yard pick-6 in the 3rd quarter.
-While he may not have gotten on the board, senior WR, Alex Thomas, was a catalyst on many of the Stepinac drives, leading the team with seven catches for 110 yards….Fellow 12th grade wide-out, Tyler Winston, contributed five grabs for 37 yards.
-The Stepinac defense held a St. Anthony's ground attack that entered the game averaging 181 yards to just 127 on 33 carries (3.8 average).
-As excellent as the defense was in stopping the rushing attack, they were even better patrolling the air, forcing Friars' junior quarterback, Greg Campisi, into his poorest showing of the season….An individual who entered the title game with over a 70 percent completion percentage, Campisi was successful on just 8 of his 18 attempts (44 percent) and was intercepted twice (both times by Williams).  His 27.1 QB rating was nearly 70 points lower than his 2017 average of 96.7
Synopsis:
The only two schools to ever hoist championship hardware in the three-year existence of the state title game, thus far, it is the Crusaders from Buffalo leading the race, 2-1, over their namesakes from Westchester….
Opposing each other just once during this span, it was Canisius emerging with a 23-10 victory in the inaugural edition of the contest in 2014….Since then, the two decorated programs have split the last two crowns, with Stepinac winning in 2015 behind a 42-28 effort over St. Francis, and Canisius earning the right to defend their throne tomorrow when they pulled off a come-from-behind triumph (17-yard TD pass) in the last 12 seconds of regulation to shock Cardinal Hayes, 50-44.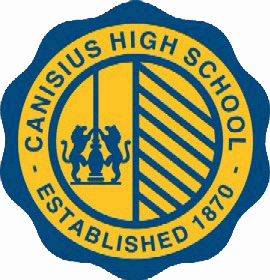 A clash of two explosive offenses (who are pretty darn good on the other side of the ball as well), when the All-Crusader showdown kicks off tomorrow in Buffalo at noon, the one thing that those in attendance can expect is no shortage of potential explosiveness and fireworks….Combining to average over 72 points per game (38.3 by Canisius; 34.3 by Stepinac), there are play-makers all over the field on both sidelines.   The question is not "if someone will step up and have a career-defining day?", it is "who will be the man to put his team on his back and carry them to the 2017 state crown?"
Both programs who incorporate balanced attacks that are equally effective whether it be on the land or by air, if we had to handicap the match-up, the stats suggest that excluding any deviation of game plan (ex- Trill Williams taking over as primary ball carrier for AS; which is not far-fetched), Canisius, who is running for approximately 190 yards and 3.5 touchdowns per game would enjoy a slight advantage on the ground, while the Nicosia captained Stepinac cohort and their 245 yards and 2.6 touchdowns have proven more dangerous in the passing aspect of the game.
Setting the example and commanding the troops for Canisius will be one of three student-athletes at the skill positions that brings a wealth of big-game experience with him, the senior QB, Jayce Johnson….Despite throwing for career-highs of 313 yards and five touchdowns in last year's state win over Cardinal Hayes, the 6'5 field general has never been regarded as an old-school gunslinger.  On the contrary, much like the quarterback that Stepinac faced in the AAA title game [Campisi], Johnson is known for his dual-threat ability, as evidenced by the fact that he has tossed for 16 touchdowns [113-for-201, 1,583 yards) while concurrently being the top TD producer on the ground with 13 (543 yards on 102 carries).
Insanely deep in the backfield, in addition to the man under center, Canisius has the luxury of possessing a who's who of capable ball carriers….Included at the top of the list is junior two-way standout, Joe Jamison, who ranks 1st on the team in yardage (704) and trails only Johnson for TDs scored with 11….Also expected to see action is another of the polished veteran's from the 2016 state title win, Kenyatta Huston.   Limited to just six appearances this season per Max Preps, the senior tailback was dynamic when he was on the field, averaging 10.4 yards per touch to enter this weekend with 353 yards and four touchdowns on just 34 carries.  Huston had a 23-yard TD run in the first half a year ago against Hayes….Joel Nicholas is yet another 300+ yard rusher on the season, racking up 347 yards of production and finding the promised land seven times on his 42 touches….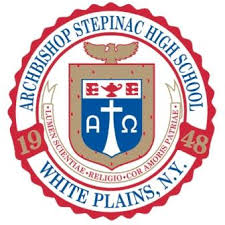 If Mike O'Donnell's squad attempts to smother the run by stacking the box, Johnson will not hesitate to go aerial, which usually means heavy and painful doses [for the opponent] of future Scarlet Knight, Paul Woods.   By far the #1 target out wide, the 6'2, 185-pounder has more than double the number of catches (41) than the next closest teammate.  Not surprisingly, he also is the clubhouse leader in receiving yards and touchdown grabs with 577 and nine respectively…A game-changer in 2016, Woods had a nine catch, 179-yard, three TD effort in the "w" over Hayes….Likely to be shadowed by [Trill] Williams, If Woods struggles to establish space, a trio of other seniors—John Minogue (19 catches, 256 yards, 2 TDs), Keenan Ollison (18 snatches, 210 yards, 2 touchdowns), and RJ Brandon (16 grabs, 332 yards, 3 scores)— will be asked to elevate their performances and aid the pass attack.
Defensively, Canisius will feature a lot of fresh faces in 2017 compared to last season.   Despite graduating their top eight tacklers, their top-2 pass rushers, and 3/4s of their leading interception men, the Rich Robbins inspired unit has not skipped much of a beat, holding their foes to an average of 20.1 points/game….A big reason why it has been such a smooth transition has been the outstanding play of many of the names already introduced…Jamison is second on the team in both stops and sacks with 59 and seven, and is part of a four-way tie for top honors with a pair of INTs; Nicholas is the top QB bagger with eight and is third with 53 tackles; Ollison is another player with multiple interceptions and has added 39 stops…..Some new names on "D" that you will surely get to know tomorrow are the team's overall tackles king, Raymond Miranda (66 stops, 2.5 sacks), Chris Louisos (36 tackles, 3 sacks), Benjamin Schoehle (34 stops, 2.5 sacks), and Giovanni Gilchrist (30 tackles; team-leading with four PDs, tied for top spot with two INTs)….Known for their ability to pry balls loose, the trio of Jamison (8), Miranda (4), and Nicholas (3) have accounted for 15 of the 22 forced fumbles recorded by the team this season.
Providing the razzle dazzle on the other sideline for the boys wearing the Red, White, and Blue will be the school's All-time passing leader, Michael Nicosia (146-for-226; 2,507 yards, 27 touchdowns in 2017) and his band of speedsters—Alex Thomas (tied for the team lead with 39 catches; leader in receiving yards and touchdowns with 964 and seven), Tyler Winston (39 catches, 544 yards, five TD grabs), Shawn Harris (23 catches, 473 yards, six TDs), and Trill Williams, who has only made nine catches (3 TDs) this season, but gets mentioned because he tends to get spotlighted in some capacity (receiver, wildcat QB, etc) on must have 3rd and 4th downs…Sergio Pinto, who caught a touchdown pass in the AAA title game last week, is another capable bullseye for Nicosia to hit.
Identical to what we stated in the AAA title game preview against St. Anthony's, Stepinac may be lacking in that same 1-2 punch [Giannico/Gomez] they rode in 2016 on the ground, but may be slightly deeper on the depth chart when it comes to trusted handlers….Jamal Dallas leads the Crusaders with 524 yards on 93 carries.  While the junior [Dallas] has been the workhorse/track layer, the finishers this season have come in the persons of Harris (329 yards, team-high six rushing TDs on 41 carries), Malik Grant (271 yards, five touchdowns on 51 touches), Williams (251 yards and five scores on just 25 handoffs), and QB keeper legend, Nicosia (226 yards, five touchdowns on 81 attempts).  Excluding Nicosia, the other names on this list are all averaging 5.3 or more yards per carry, with Williams (10/touch) and Harris (8/handoff) being the biggest breakaway weapons.
On the other side of the ball, Stepinac has been completely locked in the past previous weekends, holding the always electrifying Cardinals and Friars to just 12 and 22 points in their run to a third NYCHSFL crown in the past four years….If you looking for a reason for this clutch, collective display, it all starts and ends with the work of the D-line and the linebacking corps….Slept on at the beginning of the 2017 season, the cohort upfront, consisting of Matt Mitrakos (50+ tackles, 3 sacks, 3 forced fumbles), Doug Simmons (50+ tackles, close to 20 sacks), Alex Pena (29 tackles, 2 sacks),  Joseph Garbowski (40+ stops, 2 sacks, 2 fumble recoveries),  Nermin Metjajic (33 tackles), etc. have taken their efforts to a whole new gear down the stretch.
Never short on talent at linebacker, this year's group has been especially potent, with Kevin Gray (the defensive MVP of the AAA title game) now well over 100 tackles for the season, sophomore Kevin McKenna, asserting himself as a future standout with 70+ stops, and Dexter Chance Jr. and De'Andre Smith excelling on the outside with 43 stops/1 sack/2 INTs and 42 tackles/2 sacks/7 PDs respectively.
Last, but by no means least, when it comes to secondaries, you'd be hard pressed to find a more complete one anywhere in the Empire State…The Syracuse bound, Williams (39 tackles, 4 INTs, 5 forced fumbles, and 13 pass break-ups) carries the star label because of his shutdown tendencies, but everywhere you look, there is a solid play-maker…Joey Cappiello (60+ tackles, 4 INTs of his own, 8 PDs), Tyler Decrescenzo (40+ stops, 5 pass break-ups), Isaiah Walker (40+ tackles, team-leader with 14 successful pass defenses, and Dominic Nicolo (12 PDs) are plenty capable of turning the entire football field into a restricted air space!!!
One interesting tidbit that we'd be remiss if we did not address is the fact that in the previous three renditions of this state title contest, the home team has yet to win, as Stepinac lost in 2014 to Canisius on Long Island (Mitchel Field), St. Francis was defeated by Stepinac the following year while playing in Grand Island, and last season, Hayes saw their late lead disappear at the hands of Canisius in a game played in the Bronx on the campus of Fordham University/Coffey Field….With this in mind, perhaps it is Stepinac that will enjoy the "non-home field advantage".