By Matt Diano: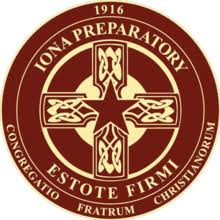 Jayden Lambert (Jr.); RB/CB – Iona Prep Gaels
There is no sweeter time to get revenge than in the postseason….Only a few weeks ago, the Gaels of Iona Prep were left with that bitter feeling in their stomachs when Monsignor Farrell rallied late in the game to steal the week #6 match-up by a mere point, 29-28…This past weekend, the two storied programs squared off again in the opening round of the triple-A playoffs and unlike the first meeting, there would be no back-and-forth drama, as the visitors from New Rochelle scored at the halfway point of the first quarter to take the 7-0 advantage and never looked back, exploding for 52 points in their 52-20 victory over the Lions.
While the firepower and quick striking ability of the Gaels as a unit came as no surprise (they average nearly 40 points per game), the individual who ended up doing the bulk of the damage was a bit of a surprise…Until last Saturday, Lambert, the 11th grader out of Mount Vernon, had been utilized more consistently on the other side of the ball as a defensive back…However, when starting tailback/reigning NYCHSFL Player of the Week honoree, Ki'Shyne Shipmon, sidelines with an injury, a call to duty was put out to all available hands on deck and Lambert answered that call with an emphatic career night that witnessed him reach the end zone on every single carry he took.
Entering the game having touched the ball just 19 times combined as a runner/receiver during the regular season, the 5'10, 170-pounder proved that quality will always trump quantity, as he needed just four handoffs to accumulate a season-best 77 yards (previous high was 30 yards in a 42-0 win over Christ the King).  As noted above, he also managed to shatter his touchdown count, increasing his total of two TDs through eight weeks to four in a single 48 minute span, as he personally outscored the opponent, 24-20.
With the Gaels already leading by that 7-0 margin, Lambert scored the first of his quartet late in the opening quarter, running five-yards to the house to double the IP lead to 14-0….Following a Farrell TD and an Iona Prep field goal that put the score at 17-7, it was Lambert again creating additional separation on the scoreboard, as he dashed nine yards with 2:25 remaining in the half to pad the lead to 24-7.
Having already equaled his 2017 scoring total during the first 24 minutes of play, Lambert came out of the break and was even stronger during the back half of the contest, as his third touchdown of the night came via his longest run of the game, as he broke for 36 yards at the midway point of the third quarter to balloon the score to 45-7….His 26-yard scamper in the final minute of the 3rd rounded out the scoring for Iona Prep.
Apparently not satisfied with being a one-man point-scoring juggernaut, it is worth noting that Lambert also played every down on defense and per Head Coach, Joe Spagnolo, "Made a handful of tackles and was solid all evening in his coverages."
Having avenged one of their three 2017 losses in the quarterfinals, the Gaels will not set their sights on making it two vengeances triumphs in a row as they remain on the road to face top-seeded St. Anthony's in the semifinals on Friday, November 10th….When the two teams went toe-to-toe back in week #3, it was the Friars withstanding a late charge by an injury depleted IP squad to hold on for a 14-7 win….Whether Shipmon is back or not, the emergence of Lambert, coupled with the decision to promote freshman, Frankie McFadden (13 carries, 71 yards, 1 TD in the quarterfinals), from the junior varsity up to the big club, means that the fifth-seeded Gaels will have no shortage of capable options out of the backfield.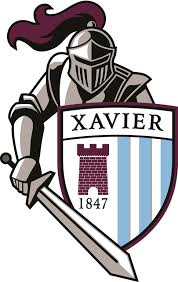 Valery Gwardyak (Sr.); LB – Xavier Knights
You can't call it an upset when they seem to do it every year!!!!  For the second straight season, the Knights entered the first round of the AA playoffs as sizeable underdogs to a higher seeded opponent.  In 2016, they shocked top-seeded Christ the King, forcing four turnovers and blocking a field goal attempt in prevailing 28-27….This past Saturday they had a déjà vu experience as again it was a stout, turnover producing defensive effort that led them to a 26-22 victory over third-seeded Holy Cross.  The semifinal berth securing win came just three weeks removed from a 14-7 loss to this same HC squad.
Serving as the backbone of the D-Unit last weekend, as he has done during all of the 2017 season, was the junior linebacker, Gwardyak, who added to his team-leading tackle total by making seven solo stops and assisting on five others to conclude the day with a cumulative tally of 12…On the year, he has now made 77 tackles (8.6/game), 17 more than his next highest teammate….His three tackles for a loss in the quarterfinal victory over HC was also a team-high and tied him [w/Derek Orbe] for the seasonal top spot with eight overall.
While he himself may not have been credited with one, the example and tenacity that Gwardyak brought with him to the gridiron on November 4th set the course for a collective defensive showcase that yielded four total turnovers (3 INTS, 1 fumble recovery), including a key pick in their own end zone….In addition, after holding this lightning fast Holy Cross offense to their lowest point total of the season during the previously cited week #6 loss, the 22 points surrendered on November 4th was the second lowest output for the Queens based program….
Speaking of shutting down opposing offenses better than most, it needs to be pointed out that this Knight defensive corps, which has given up the third least amount of points in the Double-A division this year (17.8), has the distinction of being tied with St. Joe's by the Sea in keeping their semifinal opponent, top-seeded Kellenberg Memorial to their lowest score of the year, as the undefeated Firebirds put up 27 points in the 27-7 "w" on September 30th.  The 27 points is more than 12 fewer than the KMHS 2017 average of 39.3 against all other schools….In this first meeting, Gwardyak (11) and fellow junior LB, Kevin Connelly, teamed up to make 28 stops in limiting the Firebirds to 215 ground yards, which is 87 yards less than their yearly average.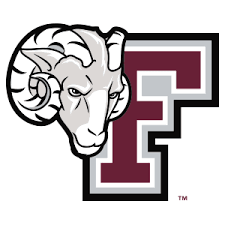 Justin Ancheta (Sr.); RB/LB – Fordham Prep Rams
Playing for a team that has become legendary for their vaunted passing attack, the senior tailback picked the perfect time to have a coming out party, as his career day was a big part of why the second-seeded Rams are AA semifinals bound following a 35-6 victory at home over the Cougars of St. John the Baptist.
A complementary piece and/or supporting cast member for much of his swan song campiagn, the 210-pounder seems to have a strong sense for the finish line.   And, as he nears the conclusion of his scholastic career at FP, he seems fully intent on leaving a legacy behind….Gaining no more than 58 yards in a single game through week #5, the past three weeks have been something of a transformation for Ancheta as he is quickly developing into a major weapon on the ground for Head Coach, Pete Gorynski, and the Ram staff….Since the team's lone blemish of the 2017 season [34-24 to Kellenberg], the Hartsdale resident has been an entirely different breed of animal, establishing, breaking, and then smashing his career high for rushing yards in three straight games…..Commencing with a 19 carry, 86 yard effort in a 42-30 victory over Moore Catholic during week #7, Ancheta was even better the following weekend, just missing the century mark when he needed just 11 touches to reach 99 yards in the 38-6 conquest of Holy Trinity….
But alas, as much as he excelled down the home stretch of the regular season, no one could have/would have predicted how incredible he would be in Fordham Prep's opening round playoff contest this past weekend….Reaching the 100-yard milestone for the first time in his varsity career (160 yards on a season-high 21 carries; 7.6 average/rush), Ancheta also recorded his first multiple touchdown game as a Ram, running for a pair of scores to give him four TDs total this season.
The rebirth of Ancheta as a monster rusher is the best thing that could happen to the Rams and their title ambitions….Because of their reputation this as a "throw heavy" offense, Fordham Prep has often had to deal with opposing defenses neglecting run responsibilities and focusing exclusively on dropping extra men into coverage in the hopes of disrupting All-Everything field general, Matt Valecce's crusade towards affirming himself as one of the best to ever play the Quarterback position on the high school level in the Empire State….Now that the offense is enjoying much greater balance, foes will no longer have the luxury of putting all of their eggs into one defensive basket.   As a result, an already lethal FP offense (33.1 points per game) might be darn-near unstoppable now!
All that stands in the way of the Rams returning to Championship Weekend for the first time since winning the "A" Division in 2014, is a rematch from the regular season finale against St. Francis Prep in the Double-A semifinals….Winning the first meeting 20-13, FP was without the services of Ancheta.  Now that he has returned to the line-up and is reaching new heights week after week, it will be interesting to see if his presence yields a much more comfortable margin of victory in front of the home crowd.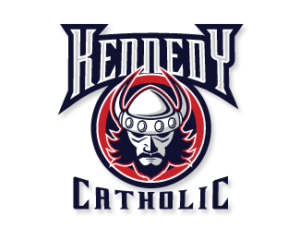 Wyatt Rumpf (Jr.); OL/LB – Kennedy Catholic Gaels
After going years without pitching a shutout, all of a sudden the Gaels defense has become impenetrable, as they have now gone eight straight quarters without allowing a single point to put on the board following a 20-0 goose-egging of St. Dominic's last Friday night….The "w", which improved Kennedy Catholic's Single-A League record to 2-2, had major seeding ramifications, as it secured the Somers based school the #3 spot in the bracket, meaning that it will be able to avoid seeing undefeated/top-seeded Xaverian until a possible finals match-up…
Identical to last week, the catalyst for Head Coach, Dom Tassone and staff was a two-way student-athlete who more than got the job done on both sides of the ball….Eight days it was Ed Longest being named to the POTW list in recognition of his dominance along the line.   This week, it is his fellow OL, Wyatt Rumpf, who proved to be so outstanding that he forced us to make him one of weekly selections.
An anchor in every aspect of the game for the Gael program, there is little doubt that next season, after Longest has moved on to the next level, that Rumpf will be one of, if not the most featured and feared players on the KC roster as a senior….
Tying his career high of 15 tackles (both times came this season against the Bayhawks), Rumpf has now been credited with 65 stop on the season, ranking him third on the team in the category….His sack, one of two earned by the KC defense [the other by Cole Esposito], gave him three on the season, placing him atop the Gaels' stat sheet.
Not enough to keep the opponent completely stifled when on "D", Rumpf also proved to be quite essential when Kennedy Catholic had the ball, as he, along with his gronks in the trenches, opened up so many holes and laid down tracks for so many running lanes that for the first time all season, the team had multiple 100-yard rushers, with Greg Brann (100 on 12 carries) and Myles Proctor (100 yards on 15 handoffs) combined for 200 of KC's season-best 270 yards of production on the ground…The 270 total, which surpassed their previous high of 264 yards set one week earlier, is nearly 190 yards more than their ground attack average entering the game.
Looking to advance to the "A" finals for the first time in program history, Kennedy Catholic will need to continue to have both sides of the ball locked in when they face second-seeded Cardinal Spellman on the road on November 11th….In the previous meeting between the two squads, Spellman emerged with a 19-7 victory.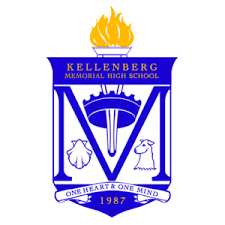 Chris Beyers (Sr.); LB – Kellenberg Memorial Firebirds
For a matter of seconds, the #1 defense in the Double-A division actually looked mortal….Surrendering a touchdown on just the second play of the game to fall behind 6-0 in their quarterfinal contest against St. Joe's by the Sea, the top-seeded Kellenberg Memorial Firebirds, would neither bend, nor break during the final 47.5 minutes of play, finishing the game on a 27-0 run to cruise into this weekend's AA semifinal round.
One of the primary reasons that the Uniondale based, Marianist institution was able to adjust so quickly and shake off the disappointing opening ticks was the standout performance of their senior linebacker, Beyers….An individual who may have entered the week a bit under the radar on a roster where the 11th graders have hogged much of the headlines and spotlights, the 5'10, 205-pound Bellmore resident went out of his way to make sure that his name would be on the tongues of all NYCHSFL enthusiasts this week, as he put forth by far his best overall effort of 2017 in keeping KMHS undefeated (9-0) and moving them one step closer to a dream season that will hopefully culminate in two weeks with them hoisting a championship plaque for the first time since 1999 when they prevailed in a 43-40, 3OT classic to win the
"A" crown.
Referred to as a "dual-threat LB" by the Firebird coaching staff, Beyers lived up to the billing last Saturday night, as he played an exceptionally well-balanced game that witnessed him be both the top run stopper as well as their most substantial playmaker in pass coverage…..
Leading the team with nine total tackles (including 3 TFL), Beyers made a habit of being in the backfield all evening, as he complemented his run-stuffing skills by also tacking on a sack….However, nothing was more defining of his impact and thrilling for those in attendance than the highlight reel play he made in the 3rd quarter with the 'Berg leading 20-6…Sensing that his team's offense was not in their usual rhythm and knowing that a determined Vikings cohort had no intention of going quietly, Beyers took it upon himself to put the proverbial final nail in the coffin when he halted a promising SJS drive by stepping in front of a pass and trekking 80 yards to the house for the pick-6….One series later, he came up huge again, knocking away a key third down pass attempt to stymie yet another Joe's attempt to get back into the ballgame.
Beyers and his Firebird football brethren now turn their attention to a semifinal match-up against upset-minded Xavier….If you look at the history of their head-to-head match-ups at all three levels of competition, you see why KMHS is not taking the Knights lightly…Xavier is a program that over the years has just seemed at times to have the Blue & Gold's number….For this reason, despite Kellenberg's 27-7 win in week #4, Coach Kevin Hanifan, knows that his team will be in a battle and will need to match the always sky-high intensity of the young men on the opposing sideline….Expecting a heavy dose of power-run football, Beyers will be counted on to repeat his quarterfinal showing as a reliable tackler with an uncanny ability to blow up plays before they even get started.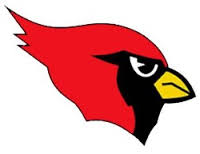 Elijah Jones (Sr.); WR/CB – Cardinal Hayes Cardinals
When he committed to Boston College on June 16th, the feeling was that Jones's future on the collegiate level may lie as a defensive back for the Eagles….With this in mind, if we are bearing witness to his final games as a rampaging, indefensible, man-among-men on the offensive side of the ball, the 6'3 senior who hangs his hat in the Bronx is certainly giving us a plethora of memories to treasure in his final scholastic games as a Cardinal student-athlete.
Without question a sure-fire/no-brainer, All-Catholic, All-City, All-State, heck maybe even All-Galaxy selection in his swan song, the future Eagle showered some present day Eagles (St. Peter's) that he is not big on resting on laurels, exploding for a career-high five total touchdowns to catapult Cardinal Hayes to a 50-14 quarterfinal win at home.
Surprisingly finding themselves in an early 14-0 hole, the defending AAA titlists knew exactly who they needed to feed in order to turn around their fortune….Buried on their 1-yard line, sophomore QB, Sofian Massoud would team up with Jones on the longest play (either regular season or postseason) in Hayes history when he hit his senior target on a 99-yard strike to cut the deficit in half.
This same tandem hooked up again in the final 10 seconds of the opening quarter when Massoud found Jones on a 50-yarder.  A two-point conversion by Hayes put them ahead for good, 15-14.
Already the owner of a multiple touchdown effort after just 12 minutes, Jones was far from done inflicting damage in the first half as he followed up his two TD opening quarter by scoring another pair in the 2nd, running for a 2-yard score with 9:52 remaining before making his third touchdown grab of the day from 55-yards away with 2:36 still on the clock to increase the Cardinals' advantage to 29-14.
The outcome no longer in doubt, Jones found the end zone for the fifth and final time in the third quarter when he took a handoff on a jet sweep and then kicked it into "ludicrous", using the 11.1 100-meter speed he possesses to turn the corner and disappear to make the score 44-14.
Setting season highs in almost every possible offensive category, Jones concluded his day with 75 rushing yards (scored on both of his carries) and 244 receiving yards (on six grabs) to end the day with a whopping 319 yards of total offensive output….The 30 points he record by himself was more than the amount earned by 13 of the 20 Catholic football teams in action last weekend.
Aiming for a berth in the Triple-A finals for a third streak year, Hayes's path goes through the team they have faced in the title game the past two seasons, Archbishop Stepinac in the #2 vs. #3 match-up….A shockingly one-sided result (47-21 in favor of CH) when they played in week #6, Jones had a typical banner day by his standards, rushing for 78 yards and a TD on three carries, as well as catching a pair of bombs for touchdowns to finish with 131 yards receiving.  He also had an interception and recovered a fumble on defense….Considering that we are fully anticipating a MUCH closer rematch, one should expect that Jones will again be a featured weapon in some capacity every second he is on the field.