#1 (East) Kellenberg (8-0) vs. #4 (West) St. Peter's (4-4)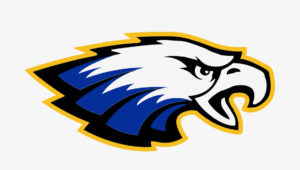 When: Saturday November 3rd, 2018
Where: Mitchel Athletic Complex
Time: 7pm
Synopsis
The furthest thing from your typical 1st round match-ups, the closer we get to this game, the more people in the NYCHSFL circle are speaking about it as if it could be the potential title game played prematurely.
For the past two seasons, NOBODY has given the defending Double-A Champion, Firebirds a run for their money except for this Eagle squad, who darn near pulled the upset in week #7 before falling by one point, 33-32, on a Kellenberg touchdown in the last 1:00 of regulation.
Winners now of 19 straight games, speaking to the KMHS faithful, many are being candid in admitting that all of the teams the Blue & Gold could have faced this weekend, St. Peter's may have been the opponent they least wanted to see because of perceived match-up issues.
A contest where it became evident early that whomever had the ball last was likely going to win, St. Peter's would jump out to a two-score lead early in the game before Kellenberg recovered and eventually took their first lead of the evening in the second half…The entire 4th quarter was a pressure cooker as the two programs traded scores, with STP holding a 32-26 lead as late as 1:38 remaining.
With both schools performing as well as they have all season on the offensive side of the ball, our gut tells us that just like the initial showdown, if you are a betting man/woman, take the over in turns of total points scored on November 3rd….Every sign points to another classic and if you are in the area, you best make it a priority to get down to Mitchel Field to watch what will be an epic rematch.
Kellenberg, the lone undefeated team in the NYCHSFL regardless of classification, comes in averaging a double-A best 39.3 points per game this season behind what may be the greatest offensive backfield in the history of the school…Rushing for a cumulative total of 2,283 yards and 33 touchdowns on the ground in 2018, Kellenberg enjoys so much depth in this area of the game that they are almost impossible to game-plan against because if you shut one Firebird down, at least three others are capable of making you pay.
At the head of the proverbial snake is returning NYCHFL Offensive Player of the Year/2nd Team All-State pick, Matt Sluka (QB), and junior tailback, Jordan DeLucia….Sluka, who ran for 134 yards and three touchdowns (including the game-winner on a 1-yard keeper) in the win over St. Peter's on October 20th, led all of New York State in rushing yards and touchdowns by a signal caller in 2017 and could repeat the feat in his senior season should the Firebirds go deep into the playoffs.  At present, his 13 touchdowns is tops among Empire State field generals and his 805 yards (81 carries) ranks 5th….DeLucia, who is fresh off of his highest single-game total (226 yards + 1 TD on 9 carries) of the season in a 41-0 win over Fordham Prep in the regular season finale enters the postseason as KMHS's #1 rusher overall with 900 yards on 86 attempts.  Like Sluka, he too has punched the pigskin into the end zone 13 times with his legs.  In the previous "w" over St. Peter's, he ran for 86 yards on nine carries and scored one touchdown…Another name that it is imperative that you know is that of senior RB, Frankie Roder.  Overlooked a bit this season because of the stellar play of his two teammates, you should never forget that it was only a year ago that the Franklin Square resident ran for 800+ yards and 15 touchdowns…Not receiving the same quantity of carries this season has cut into his numbers a bit (32 touches for 248 yards, four touchdowns), but he should still be considered mighty dangerous.
When not busy racking up major mileage with his feet, Sluka is nothing if not the epitome of a dual-threat QB….Making the conscious effort to improve his passing during last off-season, the progression has showed, as he is converting on nearly 70 percent (60-for-87) of his throw attempts and is on pace to shatter his previous bests for yards and touchdown tosses.  With 981 yards in the air and 10 additional touchdowns, you see why we feel he should be prominent in the conversation for Newsday Nassau Player of the Year….The red-headed stud completed 7 of 8 passes for 88 yards and one touchdown in the win over STP.
Aiding Sluka in re-writing his personal record book has been fellow seniors, Matt Mongelli (17 grabs for 452 yards and a team-leading eight touchdown catches), Bobby Filshie (12 catches, 94 yards, 1 TD), and Sean Boll (5 catches for 110 yards)…Mongelli was kept out of the box score during the first meeting, so you know he will looking to make amends…Filshie,  who might still be riding the high of scoring his first career TD last week had a 2-catch, 19-yard effort last month against the Eagles, and Boll is a home-run hitter who may not catch a large number of balls, but picks up huge chunks of yards when the ball does find its way into his hands….DeLucia (13 catches for 259 yards, 1 TD this season) will also be a major presence in the aerial attack, as his three catches for 54 was the team-high against St. Peters.
Setting the tone for a #2 ranked defense that has something to prove after getting pushed around a bit by the massive offensive line of the Eagles will be reigning AA Defensive Player of the Year, Danny Wilson (43 tackles, 1 sack), Jake Deakin (30 tackles, 1 INT), Paul McGuinness (25 tackles, 2 sacks), and Thomas Brzezinski (25 tackles, 3 QB bags)…We are anticipating a heavy dose of power running from St. Peter's, but should they go to the sky, Peter Talierco (3 INTs) will be ready.
As it pertains to George Mahoney's Eagles, this is a team that over the course of the second half of the regular season proved that when necessary, they are capable of putting a big number up on the scoreboard…In addition to posting the highest total of the season against their quarterfinal opponent Firebirds, the Staten Island based school most recently posted their second 40-point performance of the season when they knocked off Mount St. Michael Academy, 42-18.
Owning a win (15-0) over Western Conference champion, Xaverian, during week #6, despite their 4-4 record, anyone who has been paying attention is well aware of how potent St. Peter's is when they bring their "A" game to the turf.
And while season statistics were not available at the time of publication, three names that we know the Firebirds will have to concern themselves with are Sonny Badyna, Kaiwan Taylor, and Eric Torres….Badyna is a remarkable story, as he successfully transitioned from a throw-first QB that hurled for nearly 1,700 yards as a junior into a beast on the ground who has posted several multiple rushing touchdown games this season.  One of his finest showings within the new scheme occurred in the contest against Kellenberg when he ran for 137 yards and scored four TDs on 28 carries.  This was at least his second 4-TD outing of the season as he previously did the deed in earning POTW honors during a week #2 win over St. Joe's the Sea….Taylor, who had a nine-yard touchdown run in the road loss during week #7, will also be coming into the postseason with guns ablazin.  In the aforementioned regular season finale victory over the Mountaineers, Taylor would account for 24 of the Eagles 42 points by scoring on four separate TD occasions…Torres would be the catalyst in the victory over Xaverian as it was his TD run that created momentum.
Being the linchpin for a defense that will need to be the best it has been all year is another former Player of the Week, Frank Cullen….When honored during week #6, it was noted that since his moved to the Mike LB position, the Eagle defense as a whole has taken on an entirely new identity.
Perhaps the ultimate wildcard that we cannot help but mention is senior place-kicker, Nick Guglielmo…Earning player of the week honors just days ago, the 6'1, 190-pound Brooklyn resident brings something to the table that we have never seen before.  During the course of the 2018 season, his kick-offs have been so funky that it has caused major havoc for any opposing team trying to field them…Just as he did during the week #8 win over the Mount, when Guglielmo faced the 'Berg, he twice was able to steal possessions with onside kicks…Putting the "special" in special teams, what makes an individual like Guglielmo such a game-changer is that even when you know it is coming, he is so polished at his art that he still is able to execute at key moments.  If he has his voodoo working this Saturday, it could spell doom for the champs.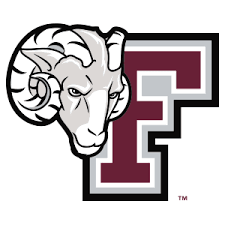 #2 (West) Fordham Prep (5-3) vs. #3 (East) St. John the Baptist (3-5)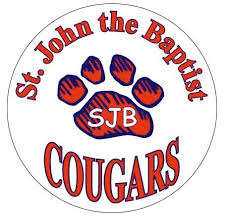 When: Saturday November 3rd, 2018
Where: Flowers Park @Fosina Field
Time: 7pm
Synopsis
A rematch of last year's quarterfinal, won by eventual double-A runners-up, Fordham Prep (35-6), many of the key names and faces have changed for the Rams this season, but the wins continue to keep rolling in.
Replacing not just their head coach [Pat Deane stepped in for Peter Gorynski], but four All-State players on the offensive side of the ball, at the onset of 2018, we were sincere when saying that we thought that this might be a rebuilding year on East Fordham Road….But, showing themselves to be a team that refused to rebuild and instead just reload, the Rams have forced us to eat a big dish of crow by exceeding all expectations.
A big reason why the transition between old and new regime went so smoothly was the immediate impact of senior quarterback, Derek Bufano….The successor to one of the greatest signal callers in the history of the NYCHSFL [3x All-State, Matthew= Valecce], in his first year as the varsity starter, the Cortland Manor resident has done a banner job of moving the ball up and down the field with poise and precision…Connecting on 55.1 percent of his throw attempts (103-for-187), the 6'0, 165-pounder led all AA quarterbacks with 15 touchdown passes and was second in the division with 1,490 yards through week #7.
Filling the cleats of Liam McHale, Will Loffredo, and Thomas Walsh, who combined to make 185 catches for 2,872 yards and 36 touchdowns have been Matthew McCarthy (33 catches for 512 yards, four touchdowns), Owen Loffredo (20 grabs for 259 yards, w/two TDs), and an incumbent from the 2017 season, Jack Goodkin (19 catches for 290 yards, four TDs).
Conversion project, Zachary Wallace, has also thrived in his junior season at running back after spending all of 2017 in a different kind of backfield, AKA the secondary…The perfect complementary piece to the passing attack, in his first year on offense, the New Rochelle resident is just six yards shy of 600 for the season and has scored five touchdowns on his 71 carries…Wallace has also caught three touchdowns passes on seven total grabs.
In their five wins this season, the Rams have averaged 33.4 points per game, as opposed to 10 points per game they put up in their three losses…Hence, what the trend tells is that should this game turn into a fireworks display, where 6's are plentiful, the flow will favor the host team.
Anticipating the usual run-heavy approach common to St. John the Baptist, the onus will be on the likes of George Gaspar (67 tackles), Mike Rice (44 stops), Jaysen Sanz (37 tackles), Liam O'Shea (19 tackles; 2 sacks) and Arthur Long (16 tackles, 2 sacks) to plug any and all holes in the trenches.
Facing a Rams team that has allowed over 300 yards on the ground in each of their past two appearances, the name of the game for Ralph Carusillo and the St. John the Baptist Cougars will be misdirection, misdirection, and mo
re misdirection….Masters of the triple-option scheme, SJB is accumulating just under 200 yards per game (196.9) and have scored an average of two touchdowns on the ground…Featuring the duo of senior Bobby Spano (585yards, 4 TDs) and sophomore, Jayden Louis (391 yards on 67 carries, with 3 touchdowns), the West Islip school will attack you from every angle.  Simply put, if the person is wearing a jersey on Saturday, consider them a potential ball carrier…David Amelemah (141 yards, 1 TD), Nick Delcore (88 yards, 1 TD), Christian Maisel (2 touchdowns on just 3 carries), etc, add to the Baptist rushing depth.
Having thrown the ball just 71 times through seven games (28-for-71; 517 yards, 3 TDs), unless put in a situation where it becomes necessary, we are not counting on junior quarterback, Nick Mazziotti, to turn into a gun-slinger overnight…However, on the few occurrences where the Cougars throw just to catch FP off-guard, Delcore (the team's QB last year) appears as if he will be the likely target.  With 15 catches for 375 yards and two touchdowns, the 6'2, 180-pounder out of Smithtown, leads all receiving categories for his team…Maisel (5 snatches for 131 yards) is the only other SJB student-athlete with multiple TD receptions this season.
Larry Conde (37 tackles, 2 sacks), Jakob Melendez (38 tackles), Sebastian Lebron (15 tackles, 1 pass break-up), as well as Delcore (31 tackles, 2 INTs, 2 PDs), Maisel (24 stops, 1 INT), and Amelemah (13 tackles, 1 INT, 3 pass defenses) will occupy a last line of defense that will need to be on their toes against one of the top pass attacks in the NYCHSFL.