By Matt Diano: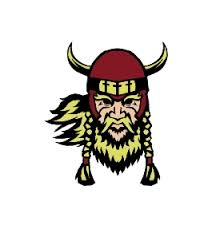 #2 Iona Prep (6-1) vs. #7 Chaminade (2-6)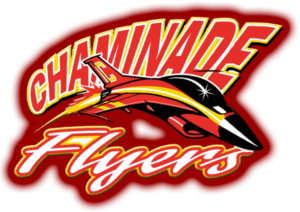 When: Saturday November 3rd, 2018
Where: Iona Prep High School
Time: 5:30 pm
Synopsis
A rematch of a game played last week, the second-seeded Gaels were challenged early (led 19-14 at the half) but eventually would pull away during the final 24 minutes to win 47-14.
A program that is not short on talent on either side of the ball, Iona Prep features the #1 overall offense in the NYCHFL with regard to points per game (42.7)..Held under 40 just once this season (scored 33 in their lone loss this season to St. Anthony's), the gentlemen from New Rochelle are capable of moving forward with equal proficiency by air or by ground.  We are not exaggerating when we proclaim that we do not detect a known weakness at any of the offensive skill positions.
Lining up under center for IP will be senior standout, Derek Robertson….The owner of the Westchester County single-season passing yards record with 2,774 as a junior in 2017, with a deep run into the AAA playoffs, the two-year starter is on pace to surpass all of his already lofty previous milestones…He heads into his second varsity postseason having completed 164 of his 250 attempts (65.6%) for 2,100 yards and 23 touchdowns (just four short of his 2017 total)…In the week #8 showdown between these two teams, Robertson would be completely locked in, as he connected on 24 of 31 attempts for 296 yards and a pair of touchdowns…As he looks to advance the Gaels to the semifinal round for the second time in as many tries during his scholastic career, look for another big day out of the 6'2, 185-pound Yonkers native.
Outside and in the slot, the Gaels tend to rely on three equally efficient senior receivers—Matt Panker, Sean Fleming, and Camari Glasgow….Last Sunday, Panker, who leads the AAA division in all pass catching categories (47 catches for 733 yards, 10 touchdowns) would be his usual self, grabbing eight balls for 106 yards + 1 TD….Glasgow would also make eight catches (134 yards, 1 TD) during the regular season finale and now has season totals of 38 receptions for 537 yards and five TDs….Fleming, who had been held to no fewer than four catches in any previous game during the season, would have a rather uneventful day during week #8, making just one snatch for five yards.  If need be, look for him to be more assertive this weekend, as he takes to the field having made 41 grabs for 407 yards and four touchdowns in 2018.
A workhorse in the backfield this season for Iona Prep, super sophomore, Frankie McFadden, made his varsity debut in last year's quarterfinal round and shined, running for 71 yards and a score on only 13 carries in a win over Monsignor Farrell…There has been no drop-off as a 10th grader, as he currently is tied for the overall AAA lead with 10 rushing touchdowns and is third in yardage with 766 yards on 123 carries.  In last week's game against the Flyers, he would have his easiest load of the season, carrying the ball just nine times, but still accumulating 83 yards and finding the end zone once….Reigning NYCHFL Player of the Week honoree, Jayden Lambert, should also be considered a factor this weekend following a very solid showing last week.  Gaining just 40 yards in limited action through the first seven weeks of the season, the two-way student-athlete would come close to matching his career high (77) by rushing for 71 yards on four touches versus Chaminade.
For the visiting Flyers, who are looking to advance past the first weekend of the postseason for the first time since winning the AA crown in 2014, the key to trying to steal this game is ball control…If the Marianist program under the guidance of Mr. Kevin Dolan tries to engage in a shootout, it will not be a pleasant day for the Crimson & Gold.   As has already been proven, the Gaels are too skilled and athletic and if this became a battle of big-gainers, the clear advantage resides with Iona Prep.
On the contrary, as they demonstrated in their biggest victory of the season over defending League and State titlists, Archbishop Stepinac, on October 5th, when Chaminade is able to have long, sustained drives where the firepower of the opponent can be negated, then all bets are off for the Mineola based school.
Tasked with the job of keeping the chains moving will be senior quarterback, Thomas Rogan and fellow 12th grade tailback, Brandon Janosko….More of a pure athlete than a polished gun-slinger, Rogan has struggled a bit when airing the ball out.  He has been at his best when his offensive line gives him a seam and allows him to use his legs to scramble.  The Dartmouth bound attackman on the lax field has the ability to take it to the house on every snap.  However, because we have already established that time of possession is the best friend the Flyers can have this Saturday, we would be content seeing him chew off 5-7 yards per carry…Janosko, who was credited with both of Chaminade's touchdowns during week #8 has been coming on strong down the stretch.   Carrying the ball 20+ times for more than 80 yards in the aforementioned victory over Stepinac, he is the ideal grinder that can be used as a complementary piece to Rogan.
Spotting the pass to properly set up the run, Chaminade happens to have one of the best WRs in the NYCHFL in the person of Conor McCormick….At 6'3, 205-pounds, he is a match-up nightmare for most defensive backs…If the Flyers can get him in one-on-one coverage, he will be able to use his size to win a lot of 50/50 balls, thus becoming another potential weapon in the upset bid.
While it has been hit or miss on defense, Chaminade has more than their fair share of potential play-makers in the persons of front-7 members, Phillip Arnold, Matt Grimm, and Connor Dempsey….In the "w" over Stepinac, all three young men recorded double-digit stops….Sean Tariche and Dan Schaefer, will need to play the game of their careers in the defensive backfield to prevent Robertson and his trio of game-changers from taking over.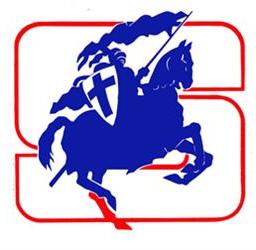 #3 Archbishop Stepinac (4-4) vs. #6 Christ the King (1-6

When: Sunday November 4th, 2018
Where: Archbishop Stepinac High School
Time: 1pm
Synopsis
It's been five years since Archbishop Stepinac failed to advance to the semifinal round and by the looks of things, it will require a major upset from Christ the King to prevent Head Coach, Mike O'Donnell and the Crusaders from making it an even six.
One of the hottest teams in New York State at the moment, for the past three weeks, every second has had the tension of pressure of a postseason game for the boys from White Plains….Buried at the bottom of the AAA standings following a 0-3 start to league play, the Crusaders have looked like a completely different team since week #6, including a 52-26 head-to-head victory over this same Royals squad two weeks ago…As Crash Davis uttered in the iconic baseball film, "Bull Durham", "Never 'mess' with a winning streak", and with Stepinac taking the field riding a three-game rally, until proven otherwise, every opponent should be on high alert.
Combining to rush for 257 yards and three touchdowns during the regular season meeting, Stepinac received huge efforts out of CJ Wise (396 yards +2 TDs; 20 catches for 229 yards, 2 touchdowns in 2018) and Mekhi Green (376 yards, 3 touchdowns)…Wise, ran for a career high 165 yards and two scores, while Green took his only carry of the game 61 yards for the TD….Add in the presence of the team's #1 option out of the backfield, Malik Grant (709 yards, 4 TDs), who did not play during week #7, and it goes without saying that CTK is going to have their hands full in stopping their third seeded foes from running wild this Sunday.
Also at the forefront of Stepinac's highest single-season point total this season in the win over Christ the King was junior QB, Joey Carino…Playing statistically his finest game of the 2018 season, the 6'2, 190-pounder out of Somers, NY would tie his career-high of three touchdown passes and post his second highest total in yardage with 226 on 13-for-20….Enduring some struggles at times during the first half of the year, Carino was developed from a quarterback who had an 8:5 TD to INT ratio after week 5 into a polished field general who has improved that number to 6:1 during the current winning streak…On the year, Carino is completing 53.7 percent of his attempts (94-for-175) and has thrown for 1,287 yards and 14 total scores.  Not a stranger to taking off with the ball in his hands, the 11th grader is also fourth on the team with 243 rushing yards and three additional touchdowns.
Coinciding with Carino's turnaround has been the reemergence of senior wide-receiver, Shawn Harris…Regarded as one of the most feared true playmakers at the onset of the season, the Mount Vernon resident had been kept out of the promised land in five of Stepinac's first six games…However, after catching on TD pass in the win over Monsignor Farrell, Harris exploded for all three of Carino's TD hurls in the triumph over the Royals…Making five grabs in posting just his second 100-yard (102) receiving game of the year against CTK, Harris finished the regular season with a stat line that read as follows: 35 catches, 552 yards receiving, seven TD grabs…With two additional touchdowns coming as a punt/kick returner, there is never a time that the opponent should feel safe when #6 has the ball in his arms.
Fresh off of an incredible 11-sack effort in their week 8 victory over Cardinal Hayes, the Stepinac D-unit is also showing every sign of peaking at the perfect time….Surrendering 30 points per game during the program's 1-4 start to the season, this talent-rich cohort has shaved nearly nine points off of that previous average during their last three contests…..Led by returning NYS sack king, Doug Simmons (58 tackles, 10 sacks, 8 QB hurries), the front-7 for AS is a who's who of studs—Kevin Gray (#8 in NYS with 111 tackles; 7 sacks, 3 hurries), Kevin McKenna (79 stops, 9 QB bags, 5 hurries),  and Joe Garbowski (40 tackles, 7 sacks) are also forces that CTK will have to be mindful during all situations….De'Andre Smith, who led all Crusader tacklers during week #7 with 12 stops, is a hybrid linebacker, who covers the pass (5 break-ups) just as well as he handles the run (63 tackles)
On the flip side, while they may have fallen in the game, there was still plenty of positive things for CTK Head Coach, Jason Brown, to take away from the loss to Stepinac….Scoring a season-high 26 points, the Royals looked incredibly smooth with the ball in their possession.  They need to be just as good, if not better, during this weekend's rematch.
Tying his 2018 best with 16 completions (on 31 attempts), sophomore QB, Noah Bodden, played turnover free football for the first time all season…His 164 yards in the air (3rd highest total of the season) would yield a pair of touchdown passes to Jarald Coleman (made 5 of his 7 catches this season during this one game) and star tailback, Tirek Murphy (3 grabs for 8 yards)…10th grader, Stanley Oxford (7 catches for 86 yards this season) had what was by far his best showing of the year, making a trio of snatches for a team-leading 47 yards in the defeat…The program's top-3 targets this season, Dante Goodwyn (17 catches, 269 yards, 2 TDs), Jahrell Billips (15 grabs for110 yards), and Thaliq Battle (13 receptions, 292 yards, 1 touchdowns) all had relatively quiet games, making only four grabs among themselves.  Thus, if they contribute more, it will go a long way towards helping the Royals' cause.
Speaking of Murphy, the 247Sports 4-star prospect who is still projected to be Ann Arbor (University of Michigan) bound in the fall of 2020, posted his only two touchdown game rushing of the season against the Crusaders.  Carrying the ball 19 times for 95 yards, Murphy threatened to cross the 100-yard barrier for the third time this season…He steps onto the gridiron for the quarterfinals having run for 580 total yards (on 110 touches) and scored six times…Senior, Andre McGann (37 carries, 125 yards, 1 TD) might expect to get some additional hand-offs this weekend after averaging 6.0/carry on his four attempts versus Stepinac.
While it need not be said, the offense is not the only unit that will need to show up on Sunday…Even if Bodden, Murphy, and the whole cast of freak CTK student-athletes have magic efforts, it will still be imperative that the defense find a way to keep Stepinac below 30…What this means is that leading-tackler Jahlil Watson (51 tackles, 3 sacks), Penn State lean, Jared Harrison-Hunte (38 tackles, 3 sacks), Zephron Lester (23 stops, 2 sacks), as well as sophomores Chris King (15 tackles, team-high 4 sacks) and Elijah Muhammad (19 tackles, 1 sack, 1 INT) among others will need to win their battles along the line of scrimmage….Seniors, Jahlani Sundar (24 stops, 1 INT) and Rudy Silvera (21 stops), both of whom had five tackles during the first go-around will need to keep Harris honest.
Worth noting is that because of the chaotic weather last weekend, Christ the King's week #8 game was cancelled.  So, they will be extremely well-rested and have had two weeks to formulate a strategy.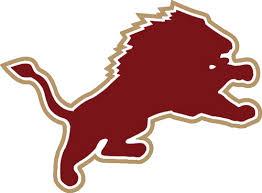 #4 Monsignor Farrell (5-3) vs. #5 Cardinal Hayes (2-4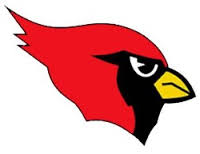 When: Saturday November 3rd, 2018
Where: Monsignor Farrell High School
Time: 5pm
Synopsis
An instant classic the first time these two storied programs met on September 28th (week #4), it was the Lions of Monsignor Farrell stealing the "w" when they scored a go-ahead touchdown off of a punt block in the final 4:00 of regulation and then bent but did not break on defense in the closing moments to emerge on the preferred side of a 26-24 war.
Trailing on the scoreboard for the much of the contest (including down 24-13 at the break), the Staten Island school did what it has been doing all season long, demonstrate perseverance in the heights of despair…Whether it be injury or deficit, the Tony Garofalo mentored brigade has taken everything thrown at it in 2018 and still managed to come out on top more times than not.
Proving pivotal in the comeback effort would be senior quarterback, Mike Regan, and 2017 Honorable Mention All-State selection tailback, Vin Wagner….Playing pitch and catch with each other on a pair of touchdowns (one in each half), it was a 6-yard strike in the first quarter that gave the Lions the initial 7-0 lead…But alas, their biggest hook-up of the evening and perhaps of the season came in the 4th quarter when still trailing by that same 11-point margin, the one 12th grader hit the other for a 46-yard momentum changer to make the score 24-18….The 6'5, 190-pound quarterback (59-for-102; 835 yards, 12 touchdowns in his swan song) concluded the evening having completed 10-of-24 pass attempts for 162 yards and the previously cited two scores…And while Wagner would be on the back end of the two touchdowns, it would be another Lion, junior WR, Christian Tait, serving as the primary option out wide, as he caught seven balls for 105 yards…Tait (43 catches for 618 yards and four TDs) has been one of the saving graces for Farrell this season as his breakout effort has enabled the Lions to overcome the loss of what was expected to be their top receiver this year, Lucas Turco (limited to 6 catches for 43 yards and two TDs)…Senior, Mike Travers (12 grabs for 147 yards and a pair of TDs) has caught at least one pass in six games this season and if ignored, could be the sleeper of the quarterfinal round.
Even though there is a confidence on Amboy Road that the team can move the ball in the air, the smart money would suggest that come this weekend, Hayes should be equally prepared for the power running game that Wagner has brought with him the past two seasons…Ranked 2nd in the AAA division with 859 yards this season (108 carries) with three touchdowns, the 6'1 220-pound brute has posted four games of 100-plus yards this season.  On two of these four occasions, including the game against the Cardinals (26 carries, 201 yards), Wagner went above and beyond, rushing for 200+ yards in a single outing…Regan (5 keepers for 60 yards against Hayes) has been considerably more active in the scrambling aspect of the QB position this season and has cemented himself as a dual-threat by topping all Lions with four touchdowns and finishing behind only Wagner in yardage with 331 (an average of more than 10 yards per attempt).
Spearheading the defense that pitched the shutout during the final 24 minutes of play several weeks back were junior linebackers, Anthony Pollio (8 tackles, 2 sacks), Sean Shivers (7 stops), and Christopher Ortalano (7 tackles)…Pollio, enters this Saturday as Farrell's leader in both tackles (32) and sacks (5)…Ortalano, who actually had the game-winning return off of the block from Vincent Renna, is second on the squad with 29 stops and also has an interception this season….Shivers rounds out the top-3 with 23 tackles in 2018….Another 11th grader, DE Domenick Battaglia (20 tackles 1 sack) notched his lone QB bag in the win over Hayes…Senior DB, JonMichael Monaco, was superb in the secondary, making five tackles, intercepting a ball, and being credited with two pass break-ups during the week #4 victory.
Hayes, who despite being 0-1 this season against Farrell, should be comforted by the knowledge that with the exception of that one key unexpected turn of event (AKA the punt block), they controlled large parts of the first meeting.
Finalists in 2015, champions in 2016, and semifinalists a season ago, Head Coach, CJ O'Neill, knows how to motivate his studs when the stakes are the highest…Earlier this month, 2018 NFL #2 overall draft pick/current New York Giant rookie sensation, Saquon Barkley, made a surprise visit to the Bronx campus and offered wisdom and encouragement as the fifth-seeded Cardinals take their first steps towards defying the odds and winning another triple-A title
Anchored by one of, if not the most well-respected field generals in the NYCHSFL/returning 3rd Team All-State pick, Sofian Massoud, when Cardinal Hayes plays up to their potential, they are a scary draw for any team in New York State….Tossing for over 3,000 yards and 32 touchdowns as a first-year starter under center in 2017, the 247sports 3-star prospect has not put up the same video game caliber statistics as a junior, but is still as lethal as ever with his arm…In the initial meeting against Farrell, the 6'2, 175-pounder was not as sharp as he would have liked in terms of precision (20-for-42; 47.6 percent), but still managed to hurl for 247 yards and three touchdowns in the losing effort.
Adding to allure of the two-year starting quarterback is the confidence he seems to have in himself to spread the pigskin all over the field.  His vision is so top notch that if the opposing defense loses sight of their man for just a split second, a big gainer is likely to ensue…In the loss to the Lions, Massoud would hit four different receivers for at least two catches each and all three of his TD strikes were to unique targets…And while he may not have the luxury of competing alongside the likes of former Cardinal legends/All-State selections, Lucas Nunez (66-1,399-15 in 2017) or Elijah Jones (39-1,017-14 last season), there remains no shortage of speed and skill among the receiving corps….Sweeping the Cardinals in all major pass-catching categories was junior, Jalen Smith, who through seven weeks of the regular season had made 35 catches for 500 yards and seven touchdowns.  Against Farrell, the 5'9, 165-pounder had a career night, catching a personal best 10 passes for 109 yards and 1 TD….Providing a second wave of targets are the senior trio of Micheal Escobar, Angel Tamarez, and Tafari Mason….All three recording double-digit receptions this season, Escobar made four catches for 72 yards, Tamarez 4 for 39, and Mason 2 for 27 versus Farrell.
Jeremye Brown-Allen and his nearly 600 yards and five touchdowns this season will also be a name to know this weekend.  Running for 100-yards twice this season through week #7, the 11th grade running back just missed another century performance against the Lions, falling two yards short (98) of the mark on his 22 carries.
The Cardinals defense, which has been a tad bit Jekyll & Hyde this season (allowing over 30 ppg) played quite well against Monsignor Farrell and will be counting on individuals such as Joel Atuahene (tied for the team-high with 38 tackles; team-best 2 sacks), Chyon Pearsall (38 stops), Micheal Tetteh (17 tackles, 1 sack), and Christian Zapata (12 stops, 1 sack) to hold firm upfront and keep Wagner under wraps…Atuahene and Pearsall combined for 14 tackles and six TFL against the Lions, while Tetteh and Zapata had four and three stops respectively…Junior ballhawk, Tafari Blackstock and his team-leading five interceptions in 2018, will try to put a lid on Tait from the defensive backfield.
Note: As described, because Cardinal statistics numbers are as of October 20th.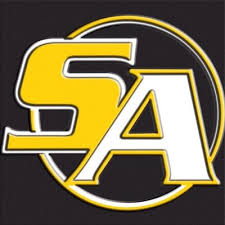 #1 St. Anthony's – Quarterfinal Bye