Matts Preview of the 10 Team AA Division:
Last Season
Record: 5-5/Lost in the AA Quarterfinals to Iona Prep, 41-0
2017 Overview
While no one man is bigger than the team itself, from a sentimental standpoint, we would be remiss if we did not acknowledge that in recognition of all he has done during his three-year varsity career, a part of us would like to see senior quarterback, Matt Valecce, finish his career on top.
An individual who has pretty much rewritten the Catholic record book in all major passing categories, every time the Boston College bound signal caller steps foot on the field, he moves a few rungs higher on the state ladder…Currently sitting in eighth place for total passing yards (6,694) and tied for 11th in TD passes thrown (71), if the future Eagle simply matches his production from years past, he will conclude his high school career ranked in the top-5 of both categories…With nothing left to achieve on the individual/personal level, all that is necessary to put a cherry on top of his storied four-year journey would be the double-A crown…Should the Rams succeed in conquering the AA division, it would be the storybook ending that the 6'4 field general rightfully deserves.
Aiding Valecce in attempting to deliver the Rams to the promised land is two of his favorite targets from a season ago, WR Will Loffredo, and TE Liam McHale….Loffredo, like Valecce (2nd Team), was an All-State selection (3rd) in 2016 had a dream season as an 11th grader, grabbing 73 balls for 1,239 yards and 13 touchdowns…McHale was not too shabby himself, ending his junior campaign ranked 4th on the team with 18 catches for 316 yards and six TDs….These two student-athlete, along with fellow 12th grader, Joseph Drago (13 snatches yielding 106 yards with one score) will be determined to keep one of the league's most prolific offenses (averaged just under 25 points per game in 2016) running like a well oiled machine.
Running behind returning All-Catholic lineman, Joseph Petti, the Rams will also seek to get a little more out of a running attack that a year ago gained less than 1,000 yards.   Drago's 166 yards is tops among returning backs, followed by Justin Ancheta, who ran for 113 yards as a junior…If FP can establish a respectable running game, it will force opposing defenses to bring their safeties up in the box, which will further open up the bread-and-butter high octane passing game.
A caveat to all of the aforementioned is that as good as the offense will be again in 2017, if history has taught us anything, it is that come playoff time, defense rules the roost…"D" has been the side of the ball that has given the Rams trouble in recent seasons.   No matter how many points they are able to generate on a weekly basis, if they fail to get stronger on defense, all of the Offensive firepower in the world will be squandered.
Fortunately for FP and Head Coach, Pete Gorynksi, they return some mighty tough and experienced customers in the persons of Eddy Madden, Ian Devine, George Gaspar, Lucas Petit, and Jack Goodkin….Madden (team leader with 60 tackles), Devine (38 tackles, 4 sacks), and Gaspar (38 tackles) will anchor the front seven, while Petit (18 stops) and Goodkin (16 tackles, 1 sack) will be the proverbial ball hawks in the secondary….In speaking with News12 Varsity, Coach Gorynksi, also shined a light on a few other defensive backs who he feels will have big seasons—-Carson Brown, Zach Wallace, and Ryan Gilchrist.
______________________________________________________________________________
Last Season
Record: 3-7/Lost in the AAA quarterfinals to Monsignor Farrell, 31-13
2017 Overview
Making the move down from Triple-A to Double-A can be a little humbling initially, but in the long run it has the potential to be the best thing for the best interests of a program.  Never was this notion more precise than in the case of Iona Prep a season ago.  Not only did the Gaels make the most of their lone season in AA, winning the crown, they also were able to instill a confidence into their players that has carried over into 2017 and has them very optimistic about their chances of making it two titles in two divisions.
Is Holy Cross the 2017 version of IP?  While it is considerably too soon to answer that question, what we can say is that without a shadow of a doubt, the physical athleticism and talent is present for them to make a statement in their new division….At first glance, one cannot help but notice that strong ground attack that the Crusaders will be sure to bring with them this season…Returning two of their top-3 rushing options from 2016—Justin Felder and Tyler Hallerdin—there is very good reason to believe that when they have the ball in their possession, the Flushing based program will be able to chew up clock and move the chains consistently.  Felder, who was named to the All-Catholic squad as a junior, led all Crusaders in rushing yards and touchdowns last year with totals of 905 and nine respectively.  On three different occasions, he posted 100+ yard games, including a 203 yard explosion versus Cardinal Hayes….Hallerdin, who was often times the #3 option, also had a fine junior campaign, averaging 5.6 yards per carry to finish the year with 302 yards and one TD….Chance Ward, who saw action as a sophomore fullback in the last game of the 2016 season, could further complement the ground attack.  When we last saw him, he was running for 55 yards on six carries on Thanksgiving.  If he can take that momentum he created for himself and continue to build off of it, there is no question he can become a not so secret weapon.
Defensively, the Crusaders will not be short on potential playmakers, with Corey Allen (50 tackles, 1 sack, 2 pass defenses), Myles Taitt-Cooper (28 tackles, six PDs, and a forced fumble), Michael Taylor (35 tackles, 3 sacks, 5 QB hurries), the aforementioned Ward (27 tackles), and Lincoln Jerome (19 stops, 1 sack) all gaining valuable experience last year.
It is worth noting that in the two games they played against AA opponents last season, Holy Cross went 2-0, beating St. Francis Prep 28-0 and then following it up with a 20-14 overtime victory over double-A semifinalists, St. John the Baptist.
Holy Cross will kick off 2017 by facing off against last year's Single-A champs, Moore Catholic…Considering this is a tale of one team moving down and the other jumping up, you have to applaud the schedule makers for having such an intriguing match-up during opening weekend.
___________________________________________________________________
Last Season
Record: 9-2/Lost in the AA Title Game to Iona Prep, 35-14
2017 Overview
Looking at the Titan roster, one cannot help but take immediate notice of all the talent that was lost to graduation following the 2016 season….Gone is the Double-A Offensive Player of the Year/3rd Team All-State, Umari Taylor (1,938 yards rushing, 24 rushing touchdowns), 500+ yard rushers, William Corchado (564; 8 touchdowns) and Jared Williams (528; 8 TDs), the starting quarterback, Matt Ragno (60 percent completion percentage, 1,022 passing yards, 12 TDs/0 INTs), the #1 receiving option, Matt McCarthy (17 catches, 439 yards, 3 TDs), nine of the team's top-10 tackler (including team leader, Alex Parciak's 101 stops), and so on and so on…
For many squads, the very thought of having to rebuild can be a paralyzing fear.  The mere suggestion that in less than a year's time, you could fall from the proverbial penthouse to the basement is enough to wake you up in cold sweats in the middle of the night….Lucky for Holy Trinity and Head Coach, Tony Mascia, they are not like most teams….Time and time again, whenever it appeared as if a "growth year" was about to occur, the Hicksville based program found a way to surprise and impress even their biggest doubters….For instance, this time last year, no one was predicting that Corchado and Williams combine to run for 1,000 yards and 16 collective touchdowns; few pundits probably thought that Taylor (who ran for less than 600 yards as a junior) would turn into an unstoppable force that more than tripled his 11th grade totals….You see, this is what makes Holy Trinity so special; they have this amazing habit of getting their upperclassmen to peak at the perfect times….For this reason, even though the cupboard may seem to be empty, our brains and history are telling us that it is only a matter of time before one or more of last year's role players flips a switch and transforms into a prime-time performer.
Two candidates who seem the most likely to be the ones to break out are Shane Lescoe and Gabe Gelves….Attributed with just one carry for a 10-yard touchdown, Lescoe is exactly where Williams found himself at the onset of his senior season. In both cases, the student-athlete entered the season completely under the radar….Gelves is already a known commodity, but it is because of his stellar play on defense (50 tackles, 4 sacks).   Per Max Preps, he did not take a single handoff in 2016.  If this tidbit reminds of someone, it is probably because it matches the description of Corchado, who did not become a primary option in the running attack until his senior season.
Looking to make life a little easier for this pair of talented, but novice tailbacks will be two-way linemen, Tommy Fleming and John Stroughn who will both line-up at guard in the hopes of blowing up the middle of the field and giving their speedy running backs clear lanes to the end zone.
Defensively, Gelves, Fleming, and Stroughn will be prepared to limit the opponent's running game while the onus of being the air traffic controller will fall onto the shoulders of Shawn Moore and Jordan Miller…Tied for the team lead (along with Corchado) in interceptions last season with two apiece, Moore made 21 tackles and had four passes defenses, whereas Miller had 19 and 1 break-up.
We will find out how steep the learning curve will be this season for all of the new faces in a quarterfinal playoff rematch of last year when the Titans face a much improved and ambitious Kellenberg squad in week #2 (September 17th).
_____________________________________________________________________________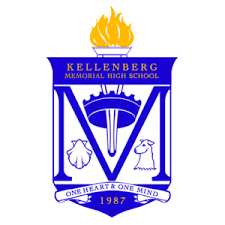 Kellenberg Memorial High School
Last Season
Record: 1-8; Lost in the AA quarterfinals to Holy Trinity, 36-29
2017 Overview
"NO EXCUSES"….That is how one member of the Firebird coaching staff described the mentality the Firebirds will incorporate as they hope to improve upon a very disappointing 1-8 season in 2016….Possessing possibly one of their most naturally gifted teams in years, this team is primed with thoroughbreds to go toe-to-toe with the top double-A programs, 2017 represents a dream vision that has been two years in the making on the lower levels.
Promoting nearly 30 student-athletes off of a squad that cruised to the JV AA title last season, the class of 2019 is being hailed as the finest that KMHS has had in quite some time….This group of special juniors is so off the charts athletically gifted that not only are they being counted on to deliver titles on the gridiron, but many of them will have a major say in the success of the Firebird Basketball, Lacrosse, & Baseball title pursuits as well.  To call them game-changers would be to understate how valuable they will be to the future of all Firebird sports in the coming years; they could be the rebirth of a culture and an attitude that the Blue & Gold hope will spread like a wildfire across the entire athletic department.
Front and center among this group of juniors is quarterback, Matthew Sluka…A red-headed assassin whose abilities were so undeniable last season that many felt he could easily have jumped straight to the varsity and contended for starting duties as a 10th grader, Sluka has the potential to be the best QB Kellenberg has had since 2000 2nd Team All-State selection Bobby Seck dazzled fans and came within minutes of a AAA title game birth….A dual-threat field general, Sluka ran for 18 scores last season and threw for an additional eight touchdowns.  In his two years playing for the JV Firebirds, he has been the recipient of the Most Valuable Player award both seasons at the annual athletic awards banquet.
Changing gears a bit, while no one can blame us for getting a little caught up in the hype train associated with the current juniors, it needs to be stated that the 'Berg also features more than a few capable seniors too.
Tasked with giving a little more flash to a running attack that yielded only 636 yards last year will be Jimmy Musso…An individual who likely would have made a tremendous impression as a junior, Musso's 11th grade season was derailed by injuries.  Therefore, having been cheated out of one of his years to shine, you know that the 5'9, 195-pounder from Baldwin is eager to make up for lost time…A rare sophomore call-up to the big club, Jordan Delucia will also turn some heads out in his rookie season on the varsity.  Delucia's older brother, Jason, was a 2014 Honorable Mention All-State selection while playing for the Firebirds…Both Musso and Delucia 2.0 will have the luxury of running behind a very deep offensive line, led by seniors Brendan Whitehead, Brendan Higgins, and Pat Harinski.
Having graduated their top-4 receivers, the coaching staff was adamant that another key to success is going to be finding new faces to step up and fill the void out wide….Two of the names that have emerged as keepers are the junior tandem of Frankie Roder (who is a hybrid who will can also be used out of the backfield) and Matthew Mongelli, both of whom had solid camps that earned the praise of the Kellenberg staff…James Dieguez, who was one of the few juniors mentioned in last year's preview, remains one of the most talented players on the roster. If Dieguez is in top form this season, there is no telling how much of a difference maker he can be.
Anchoring the defense will be a strong line starting with a couple of senior tackles in Elijah Eddy (did not play in 2016 due to transfer rule) and the aforementioned Brendan Whitehead.  Junior Daniel Wilson no stranger to varsity competition having been called up as a sophomore in basketball and lacrosse will be one of the defenses most athletic players and will likely rack up the tackles and sacks for the Firebirds this season from his defensive end position.
______________________________________________________________________________
Last Season
Record: 8-2/Claimed the A Division Crown with a 32-22 victory over Cardinal Spellman
2017 Overview
The authors of a storybook season a year ago, in their first year back on varsity since a hiatus at the end of the 2012, the Mavericks of Moore Catholic would shock everyone but themselves when they cruised to the Single-A division championship.
Boasting a roster that returned all but one key player from last year's title team  a promotion to AA in 2017 was warranted….Hence, in many ways, despite carrying a "defending champion" label, the upcoming season will parallel last year in that the focus will again be on proving themselves.   And while the task at hand is certainly not a light one, if you look up and down the Mavs depth chart, you clearly see the tools that will enable the Staten Island school to again be in a position to make a statement.
Leading the way for a vaunted Mavericks running attack that compiled over 2,000 yards and scored 23 touchdowns a season ago will be super sophomore, Justin Lacks, and junior, Mausari Miller….If not for the desire to honor our senior classmen at the annual awards banquet, there is a good chance that Lacks would have been a runaway (no pun intended) choice for the Single-A Offensive Player of the Year.   More mature than the average 9th grader, every time he stepped on the field, Lacks provided further proof of why he was being hailed as a "complete package".   A workhorse of sorts at times for MC, the bigger the moment, the more Lacks seemed to be able to elevate his game.  He would conclude his rookie campaign with a stat line that read as follows: 198 carries for 1,058 yards, and 14 touchdowns.  The last 138 yards and four TDs would come in last year's title game, where he a unanimous choice for Offensive MVP….Miller, who is also regarded as the team's best defensive player (as a middle linebacker) only touched the ball 66 times last season, but still managed to accumulate 347 yards and four scores.  His average of 5.3 yard/carry actually matched the number that Lacks posted.
Lacks and Miller will be afforded the privilege of running behind the same beasts that paved the way for them last season, as John Ford, Ted Kushi, Deonte Jackson, Nashaun Defy, and Steven Harvey, are all back to blow open a plethora of holes…Weighing a combined total of 1,375 pounds (275 average), it does not get much bigger than the MC O-line.  In fact, forget the scholastic level, there are probably some mid-major colleges that would sell their soul to possess this type of size and strength up front.
While the ground game is definitely the bread-and-butter of the offensive scheme, when needed, the Mavericks are quite capable in the air too, as junior signal caller, Vincenzo Scarola, will be under center for the second straight year.   As a 10th grader, Scarola tossed for 832 yards and seven touchdowns…Joining him in headlining the aerial side of the offense will be his favorite target, Senior WR, Zachary Hampton….Having his number called three times more often than his closest teammate, Hampton made 31 grabs for 408 yards and three touchdowns in his junior campaign….Someone else to watch out wide is junior, Nicholas Melo.   Making only six catches in 2016, three of them would result in a touchdown.  Hence, when the ball finds its way into his hands, amazing things tend to ensue.
As mentioned above Miller (127 tackles, 3.5 sacks) will again captain the defense from his linebacker position….Joining him in making up a very deep LB corps will be Joe Esposito (79 tackles, 2 sacks, 1 INT), Chris Velasquez (39 tackles, team-leading 6 sacks, and 2 interceptions), and David Gonzalez (45 tackles, 2.5 sacks, 1 blocked FG).
Tommy Meyers (60 tackles, team-leading 4 picks), Jafar Sannie (40 tackles, 1 INT), and Hampton (18 tackles, 2 interceptions) will spotlight the secondary.
Clashing along the line of scrimmage will be Christian Illedge (59 tackles, 2 fumble recoveries), and the highly touted sophomores trio of Defy (33 tackles, 1.5 sacks), Kris Bryant (16 tackles, 1.5 sacks), and Nasir Harrison.
__________________________________________________________________
Last Season
Record: 3-6/Did not Qualify for the AA Playoffs
2017 Overview
While it might be easy to point at the description "missed the playoffs" and call that a failed season, nothing could be further from the truth….Winning just one game in 2015, the Mountaineers tripled their total in the win column while four of their losses came in heartbreaking one possession fashion.  This year the Bronx based program will continue building their momentum and will be determined to continue moving forward along the progression line.
Stepping in to assume full-time field general responsibilities with be Marquis Jimenez…An All-Catholic player on the defensive side of the ball (defensive back) as a junior, if you want to know how lethal the 5'8, 155-pounder can be with the ball in his hands, just consider the remarkable numbers he compiled as a kick returner during his junior year…Averaging just under 27 yards per return, Jimenez had gains of 50 yard or more three times as a special team…And now that he will be taking over under center, you can expect for him to utilize his legs every chance he gets…Making just nine pass attempts (six of which he completed) as the back-up QB last year,  Jimenez may be unproven in this aspect of the position, but we believe he will surprise people and end up being a very solid dual-threat performer….When he does throw the ball, two young gentlemen who are prime candidates to be on the other end of the attempt are seniors, Elijah Percy and Keon Barran.   Among the wide-outs who are back this season for MSMA, Barran's three catches for 73 yards represents the high mark.
Gone are the top-3 rushers off of last year's squad, which puts pressure on the likes of Tim Brumell and Simari Smith, to implore a "next man up" philosophy….Finishing 4th and 5th on the team in ground gains as juniors, Brumell finished 2016 with 199 yards on just 21 carries (9.5/carry) and scored four touchdowns; Smith's 40 touches yielded 183 yards.
Defensively, the Mountaineers will have some experience at key skill positions…Tyequan Smith (33 tackles, 2 INTS, 1 sack) along with Barran and Jimenez will instrumental in setting the example in the secondary.
Jacque Ward (22 tackles, 2 sacks) and Yasir Gibbs (15 tackles, 1.5 sacks, and a forced fumble) gained valuable field time at linebacker in 2016 and will assume bigger roles as seniors.
Giovanni Darrell (13 stops), Antonio Corrado, and Dominick Morety (1 Sack) are among the most productive returnees on the DL.
______________________________________________________________________________
Last Season
Record: 0-9/Did not Qualify for the AA playoffs
2017 Overview
Powered by a nucleus that two years ago completely dominated the Junior Varsity level, when we look at the prospects/forecast that face the Terriers this season, the one thing we do not see is another winless season….In 2016, this group took some lumps, but the lessons they learned from those defeats will no doubt make them better off in the long run….We are calling for a season of redemption in 2017!
The foundation/backbone of the offense can be found in the person of the team's returning rush leader, Chris Auricchio…As a junior fullback, he gained 320 yards and scored a pair of touchdowns.   His defining moment came in a hard-fought loss to St. Joe's by the Sea where he ran for a career-high 112 yards…If SFP hopes to transform from terriers to proverbial pitbulls, more efforts like this one will be required of Auricchio.  100+ yard games must become the rule for the 200-pound power-back….In layman's terms, the most efficient he is carrying the ball, the more valuable he will be in carrying his school.
On the other side of the ball, St. Francis Prep should be set up for a very good season…Playing a lot of juniors on "D" in 2016, five of the team's six leading tacklers will be back for another season….Shepherding this unit will be a pair of returning All-Catholic honorees, Marc Anthony Dalce and Shawn Bendeck.  Combining to make 145 tackles (Bendeck ranked 1st with 74), this twosome will be trendsetters with their relentless pursuit of the ball.  Both listed on the roster as linebackers, it is more likely that Dalce will be utilized as the Rover, moving back and forth between LB and the secondary….Similar to Dalce, Matthew O'Donnell's versatility will enable him to fill multiple roles depending on situation and necessity.  O'Donnell recorded 33 tackles as a junior.
Christopher Terrano (4th on the team a season ago with 36 stops) and Ben Ortiz (25 tackles, 1 sack, 1 forced fumble) will be the big dogs on the defensive line.
_____________________________________________________________________________
Last Season
Record: 5-4/Lost in the AA Quarterfinals, 45-31, to St. John the Baptist
2017 Overview
A program that has surrendered 35+ points in their two playoff losses in 2015 and 2016, the inability to play timely defense has derailed many a quality Vikings teams recently….However, returning more than half of their starting 11 on that side of the ball in 2017, might this be the year that Head Coach, Michael Corona and his boys get over that proverbial hump and make an extended run in the postseason?
The Staten Island school will be especially deep at linebacker where all four of their starters—-John Buscini, Mike Caprioni, Rob Tarantola, and Anthony Robles—bring senior leadership and toughness….Tarantola is a returning All-Catholic honoree who tied for the team lead last season with 56 stops and had a nose for the ball, recovering three fumbles…Robles spent so much time in the opposing backfield in 2016 that the U.S. Post Office declared him a permanent resident.  The stoutest of the foursome, the 6'1, 235-pounder led the Vikings in both sacks (2.5) and tackles for a loss (7); his 43 total stops was good enough for 5th….Caprioni contributed 48 tackles as an 11th grader…Buscini rounds out the group with 36 tackles.
Playing in a division that last year featured two of the state's top-5 ranked passing quarterbacks, if you are going to win in AA, you must have a secondary that you can trust…With a pair of returning starters at the CB and FS positions, Corona has reason to feel confident about the unit's ability to keep opposing signal callers in check… Patrick Byrnes (22 tackles, 3 TFL) will counted on to be that shutdown caliber corner, while fellow 12th grader, Gary Wegener (35 tackles; 1INT), continues in the role of "center fielder".
Bringing the beef along the DL will be a pair of 300-pounder juniors, Michael Falco and Louis Nieves.  On size alone, these two beasts are going to present match-ups problems with opposing guards trying to open holes.
Speaking of size, what the offense may lack in polished returning players (they graduated their starting QB, top-2 running backs, and four of their top-5 WRs), they hope to account for with height.  Among their two primary wide-outs (Chris Simermeyer and Matt Mitchell) and three tight ends (Francesco Arlia, Mick Ruvolo, and Dominick Buser), Sea will have five targets that measure 6'2 or taller.   This advantage will come in handy for first-year starting QB, Chris Vigilante, as he will know that when in doubt, throw a jump ball and let his skyscraper teammates go up and get it.
Seldom used as a junior last year, Ryan Scelzi, will be the man out of the backfield this season for SJS…Buscini, who averaged four yards per carry in limited touches last season, could also be utilized in this capacity.
Joe's By the Sea's experienced defense will get the chance to prove themselves right out of the gate when they play Forhdam Prep in week #1…When they played last season, the Rams won 35-21.
______________________________________________________________________________
Last Season
Record: 4-6/Lost in the AA Semifinals to Holy Trinity, 28-7
2017 Overview
Like their fellow Long Islanders, Holy Trinity, if there is one characteristic about the Cougars of St. John the Baptist, it is that they are the consummate "reload, not rebuild" type of program….Whenever key losses to graduation occur and the skeptics are circling the wagons talking about a down year, the Ralph Carusillo guided school seems to dig deep and still find a way to be among the AA division's top contenders….Runners-up in 2012 and 2014, and semifinalists in each of the past two seasons, there is a pattern of success and until proven otherwise, we dare not write off SJB.
Offensively, the always run-heavy Cougars will have to overcome the loss of over 2,000 yards and 23 touchdowns brought about by the graduation of their top-2 running backs, Sean Cavanagh and Christian Legagneur.  However, despite the departure of such immense production, SJB is actually sitting quite pretty in the backfield thanks in large part to Daniel Parker…The third option as a junior, the 160-pound Brentwood resident averaged a team-high 8.5 yards per carry, racking up 630 yards and scoring a pair of touchdowns….Parker's fellow 12th grader, Michael Palermo (41 yards on 14 carries) will be a significant candidate to step into that #2 RB role.
Replacing Will Shaw (who did not return to the team this season) under center will be junior, Nicholas Delcore….Delcore possesses above average speed and should fit the game-plan like a glove…Delcore's ability to call his own number could prove to be a difference maker as it will force opposing defenses to spy him, potentially leaving gaps open for either of the two running back to exploit.
Two-way lineman, Jack Standwill will anchor both lines and will be the man chiefly responsible for being the team's top road grader.
A program that really emphasize the old school, iron-man football approach, you will see several of these same name playing key positions on the other side of the ball as well…Palermo's 29 tackles out of the defensive backfield last season is a high among returning players.
However, a few of the names that have yet to be mentioned but need to be because of the impact they are sure to make this season are: Nigel Jarvis and Thomas Force…Members of the supporting cast as juniors, more will be demanded of them in their final season wearing the red and black.   Jarvis made 12 tackles in 2016, while Force was credited with eight stops.
Baptist will kick off 2017 by hitting the road to tangle with fellow 2016 semifinal, Xavier, during week #1.
______________________________________________________________________________
Last Season
Record: 3-7/Lost in the AA Semifinals to Iona Prep, 28-0
2017 Overview
A ball-control team that beats you beats you by wearing you down with consistent four or five yard gains on every handoff, the Knights may not be flashy, but most years they are incredibly efficient and effective….If toughness is what you look for in a student-athlete, then this is the team for you; they know who they are and what they do well and more times than not are masters at forcing the opposition to play their game.
Double-A League Champions two years ago, 2016 was a bit of a recovery year.   However, even in a season where the win column may not have been as impressive as past years, Xavier still found a way to leave an undeniable mark….Heavy underdogs against Christ the King in the first round of the playoffs, the Knights did what they seem to always do when the stakes are highest; they rose to the challenge and emerged with the biggest upset of the 2016 season, sending the odds-on title favorites home prematurely.  While they did bow out the following week in the semifinals, this one victory alone proved that when you play a Chris Stevens coached team, you best come prepared to battle because they are going to give you everything they have.   Whether they are 10-0 or 0-10, they are ALWAYS dangerous!
Like the team that preceded them in this preview [SJB], Xavier's offense is geared first and foremost around the ground attack (only attempted 58 passes in2016)….Utilizing a single-wing scheme, they are magicians in cleats, coming at you from all angles and using a little misdirection to keep you guessing.
Graduating their four top rushers from 2016, the only thing that will change this year are the names and faces…Their faith in the system they incorporate is so strong and ingrained in them that transitions for them seem to go smoother than is the case for most other teams.
While it is true that in a given season, 10-15 different guys could get the call into action, three names that we are hearing could make the biggest contributions are seniors Frank Corrado and Jonathan Geruso, as well as 11th grader, Demetrios Demetriades…From this trio, only Geruso (5 touches for -3 yards) enters the season with a varsity carry on his resume.
As strong-willed as you think they are with the ball in their possession, they are doubly fierce when it comes to the defensive side of the ball.   They are a program that gets offended when you gain a single yard against them…But alas, the "D" too has been hit rather hard and will be relying on a new batch of personnel to step in and pick up the slack….Two positions where they do have proven entities is in the defensive backfield and in the middle of the defensive line…Playing center field will be Anthony Cimino who had 51 tackles and an INT last season in the secondary…Derek Orbe, will be a menace at DT for the second straight year.  As a junior, the 220-pound lineman posted 48 stops, nine of which were tackles for a loss (2nd on the team in the category)….With these two gentlemen setting the tone, we know it will not be long before the rest of the D-unit resembles the traditional shutdown squads of the past.